Native American Read-In
Sunday, April 24, 2022 | 1 - 2:30 PM
Virtual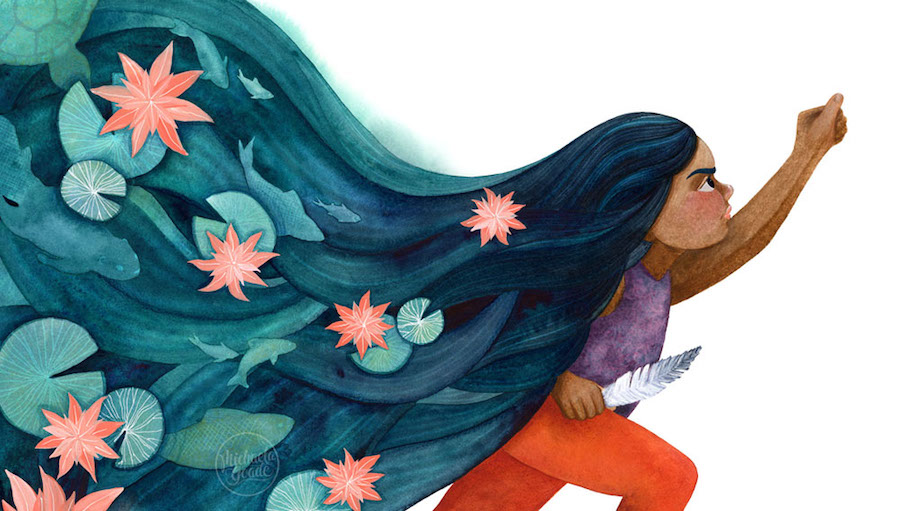 Join this virtual family-friendly celebration of the work of Native American creators. Attendees will enjoy reading/telling sessions, Native art and music, and live Q&A with the artists. All are welcome for this #OwnVoices read-aloud event. 
The Read-In will feature multiple Native authors, artists and storytellers, including:
Traci Sorell (Cherokee), children's author
Cynthia Leitich Smith (Muscogee), children's and YA author
Rena Priest (Lhaq'temish/Lummi), Washington State Poet Laureate
Michaela Goade (Lingít Aaní/Tlingit), children's book illustrator
Roger Fernandes (Lower Elwha S'Klallam), storyteller
Dr. Cheryl Metoyer (Cherokee), storyteller and founder of the Native North American Indigenous Knowledge Program at the UW Information School 
Kinsale Hueston (Diné), 2017-18 National Student Poet
Full schedule and registration coming soon; save the date! This will be a live online event that will not be recorded.
To expand access to this important event, the Native American Read-In will be presented free of charge, but the event is not free to produce. The Information School and Read-a-Rama will compensate these creators for their work, and we're asking you to pitch in. Will you help us reach our $10,000 goal to support the Native American Read-In? Make a gift today!
About the Read-In:
The Native American Read-In is hosted by Dr. Michelle H. Martin and iSchool Master of Library and Information Science students and sponsored by the UW iSchool and Read-a-Rama. The event is modeled after the National Council of Teachers of English's African American Read-In Initiative.