i

School Research Symposium: Center for an Informed Public postdocs
Monday, May 24, 2021 | 12:30 - 1:20 PM
Zoom

"Student-Faculty Collaboration at the Center for an Informed Public"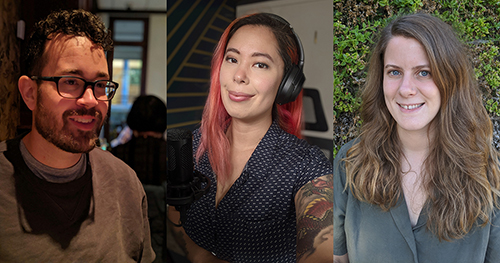 Central to the work of the Center for an Informed Public is student-faculty research collaborations. CIP Postdocs Kolina Koltai, Joe Bak-Coleman and Rachel Moran will discuss how the center has built a culture of collaboration.
They will be joined by CIP students who will present ongoing collaborative projects. These projects include the 2020 Election Integrity Partnership, ongoing research into anti-vaccine and anti-mask misinformation, research into QAnon and the #SaveTheChildren social media campaign, misinformation in Vietnamese-American and diasporic communities and the Center's recent workshop on "Challenges and Considerations for Misinformation Research."
Bak-Coleman researches adopting models of disease ecology to estimate the efficacy of interventions aimed at combating misinformation; Koltai's research focuses on the anti-vaccination movement; Moran investigates the spread of misinformation in niche and partisan news outlets.