i

School Research Symposium: Temi Odumosu
Monday, October 5, 2020 | 12:30 - 1:20 PM
Online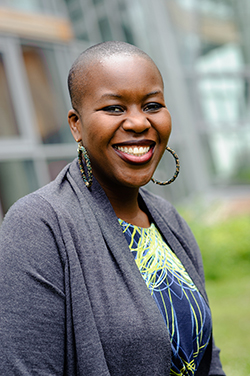 Join us for our first iSchool Research Symposium of the 2020-21 academic year with Dr. Temi Odumosu. 
Odumosu is Senior Lecturer in Cultural Studies at Malmö University in Sweden. She is author of the award-winning book Africans in English Caricature 1769-1819: Black Jokes White Humour (2017). Her research and curatorial practices are concerned with colonial archives/archiving, slavery and visuality, race and visual coding in popular culture, postmemorial art and performance, image ethics and politics of digitisation. Overall, she is focused on the ways art can mediate social transformation and healing. She is currently a member of the research network The Art of Nordic Colonialism: Writing Transcultural Art Histories. For more information about her work, and access to media, visit: www.temiodumosu.com
A Zoom link will be provided closer to the event.