i

School Research Symposium: Chirag Shah
Monday, October 14, 2019 | 12:30 - 1:30 PM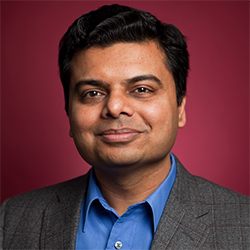 Counteracting bias and increasing fairness in search
Bias is omnipresent — from data to algorithms, and from framing a problem to interpreting its solution. In this talk, Dr. Shah will highlight how such bias — in general with machine learning techniques, and in particular with search and recommender systems — causes material problems for users, businesses and society at large. The examples span areas of search, education and health. 
Dr. Shah will introduce the idea of the marketplace as a way to find balance or fairness in the system and address the issue of bias, among other things. He will draw specific examples from his work on search and recommendation systems to demonstrate that achieving fairness in a marketplace and addressing bias in data and algorithms are not just morally and ethically right things to do, but could also lead to more sustainable growth for various industries and governments, and to our scientific advancement.
Chirag Shah is an associate professor in the Information School at the University of Washington in Seattle. Before the UW, he was a faculty member at Rutgers University. His research interests include studies of interactive information retrieval/seeking, trying to understand the task a person is doing and providing proactive recommendations. Dr. Shah received his M.S. in Computer Science from University of Massachusetts at Amherst, and Ph.D. in Information Science from University of North Carolina at Chapel Hill. His research is supported by grants from National Science Foundation, National Institute of Health, Institute of Museum and Library Services, Amazon, Google and Yahoo. He spent his sabbatical last year at Spotify working on voice-based search and recommendation problems. As an Amazon Scholar, he is working with Amazon's Personalization team on applications involving personalized and task-oriented recommendations. More information about Dr. Shah can be found at http://chiragshah.org/.