Research Symposium: Hans Jochen Scholl
Monday, June 3, 2019 | 12:30 - 1:30 PM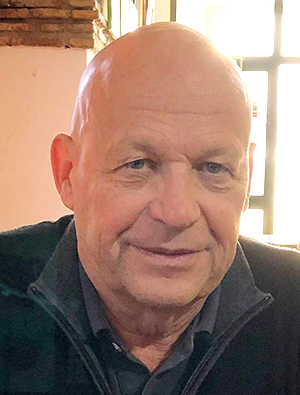 Disaster Response In the Pacific Northwest: How Ready (Or Not) Are We and Our First Responders?
Accurate, timely, vetted information is the most important, yet most scarce, resource in disaster responses — as first responders are always fond of pointing out. For information scientists, the challenge is to understand why the information situation is as challenging as it is, and what remedies might help provide better, more timely information to first responders. 
Two recent studies provide insights on the current response capabilities and the major informational and managerial challenges that disaster responders face in the Pacific Northwest. One was a real disaster — the devastating 2014 Oso/SR530 landslide, which cost 43 people their lives; and one was the simulated response to "the big one," a magnitude 9+ earthquake from a rupture of the Cascadia Subduction Zone. In this talk, Dr. Scholl summarizes and discusses the major findings from five peer-reviewed papers resulting from these studies. 
Hans Jochen Scholl serves is a professor in the Information School at the University of Washington. He earned a Ph.D. in Information Science from the University of Albany, NY/SUNY and also holds a master's degree in Business Administration from the GSBA Zurich, Switzerland. His research interests focus on understanding human-originated complex systems. He employs quantitative and qualitative approaches ranging from System Dynamics to Situational Action Analysis and Action Research, among other methods. With help from iSchool graduate assistants, he also maintains and publishes the Digital Government Reference Library (DGRL) and the Disaster Information Reference Library (DIRL). He serves as co-chair of the renowned Digital Government Track at HICSS as well as associate editor and editorial board member on a number of leading journals.