i

School Research Symposium: Susan Hildreth
Monday, May 21, 2018 | 12:30 - 1:20 PM
Join us for the ninth (and final) iSchool Research Symposium of 2017-18.
Susan Hildreth: Co-Creating MLIS Curriculum for Cultural Competence and Community-Driven Learning: Making Progress for the Future of Libraries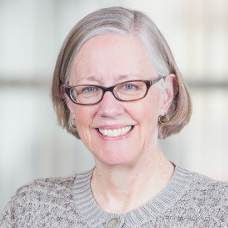 The University of Washington iSchool wants to ensure libraries have a strong and vibrant future in our communities. The Gates-funded Distinguished Practitioner in Residence (DPIR) program is designed to make a more impactful connection between public libraries and the academy. Susan Hildreth, inaugural DPIR, and her project team developed  a platform for the co-design of MLIS curriculum by faculty, library employers and students, focusing on the critical priorities of cultural competence and community-driven learning in workshops that were held in March and April 2018.  Susan will share the "big ideas" that were framed at the workshops. Hopefully, these concepts will result in knowledge and tools to ensure that MLIS education is aligned with needs of 21st century libraries. 
If you are not able to join us in Bloedel 070, you can join via Zoom.