Verdancy
Project tags:
mobile or web development
ux & interaction design
Innovation and Design Award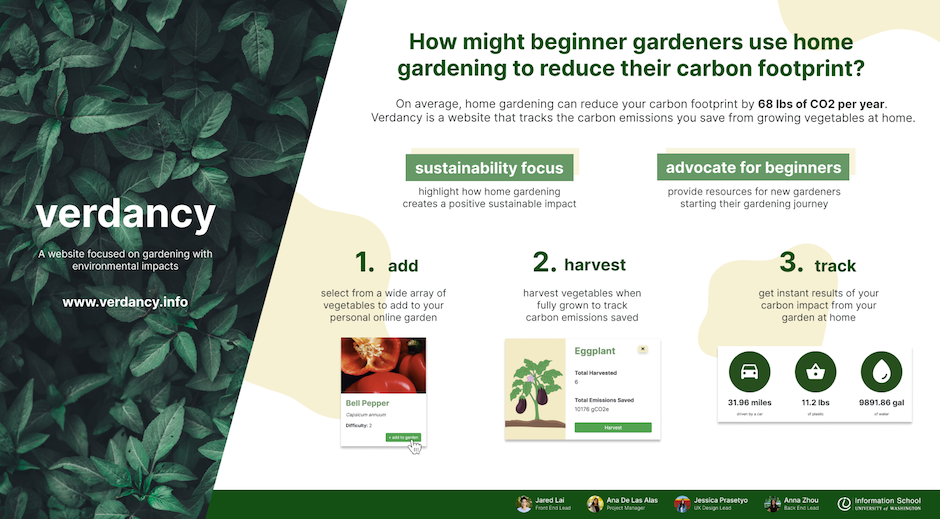 Food production accounts for 25% of the world's greenhouse gas emissions. Research shows that growing your own vegetables at home significantly reduces your carbon footprint. Verdancy's mission is to track the carbon emissions that users save from growing their own vegetables. Existing gardening apps on the market often focus on plant care without addressing sustainability factors. Verdancy seeks to explore this intersection and help users understand their environmental impact through tangible metrics. Home gardening can have big effects on climate change, and Verdancy is here to encourage users to incorporate more sustainable practices into their daily lives.
Project sponsored by: N/A
Project participants:
Ana De Las Alas
Informatics
Jessica Prasetyo
Informatics