Tracking Online Disinformation on Social Media
Project tags:
data science & visualization
social media
software development
Best in Class Award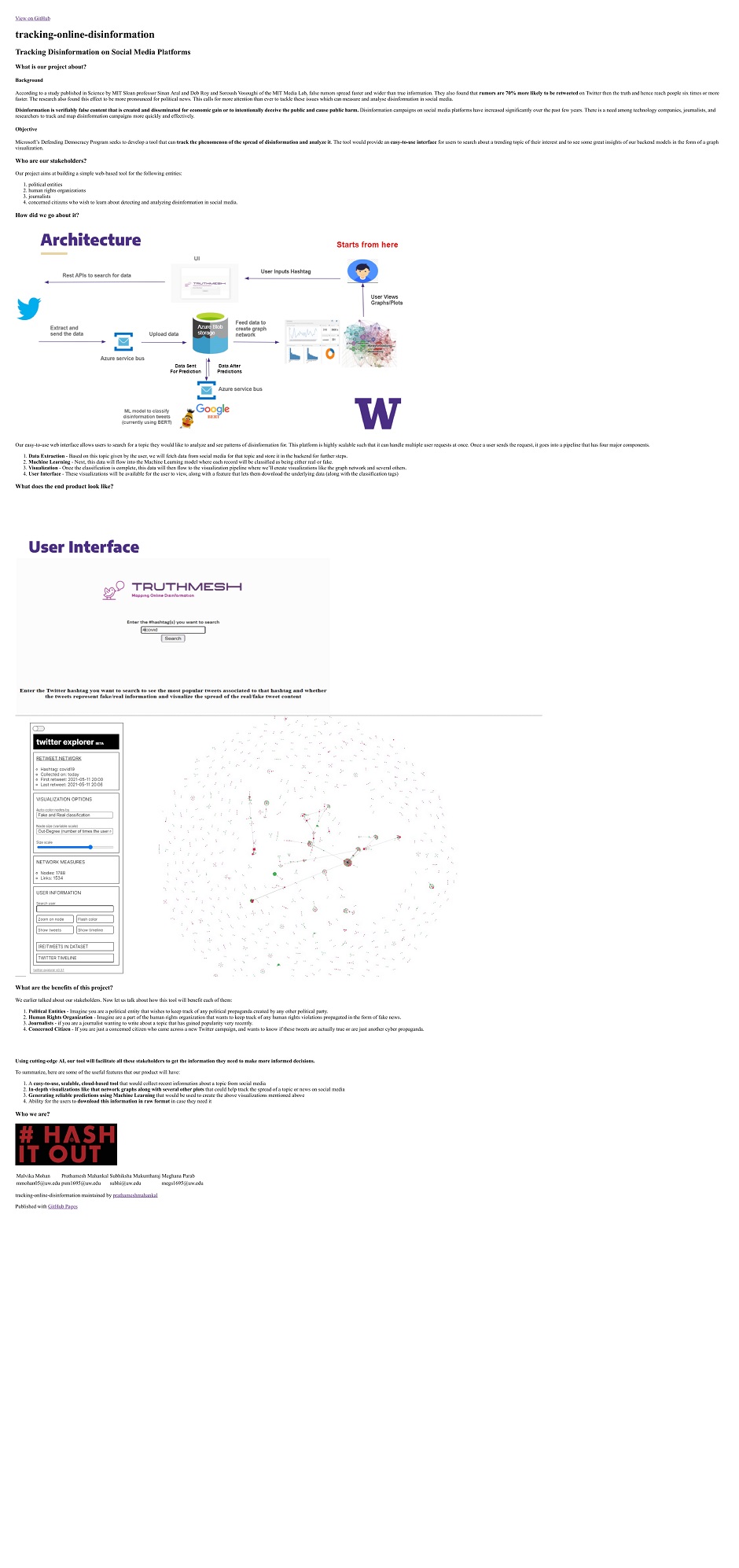 The advent of social media has led to users unable to distinguish between misleading and real information. To tackle this, we have developed an online disinformation mapping tool that extracts data from Twitter for any user-defined hashtag, classifies it as real or fake, and then visualizes the spread of misinformation for that topic. Our project is aimed to help journalists, political entities, and responsible citizens by raising awareness and promoting informed decision-making.
Project sponsored by: Microsoft
Project participants:
Subhiksha Mukuntharaj
MSIM