Native Voices
Project tags:
indigenous knowledge
social justice
Diversity, Equity, and Inclusion Award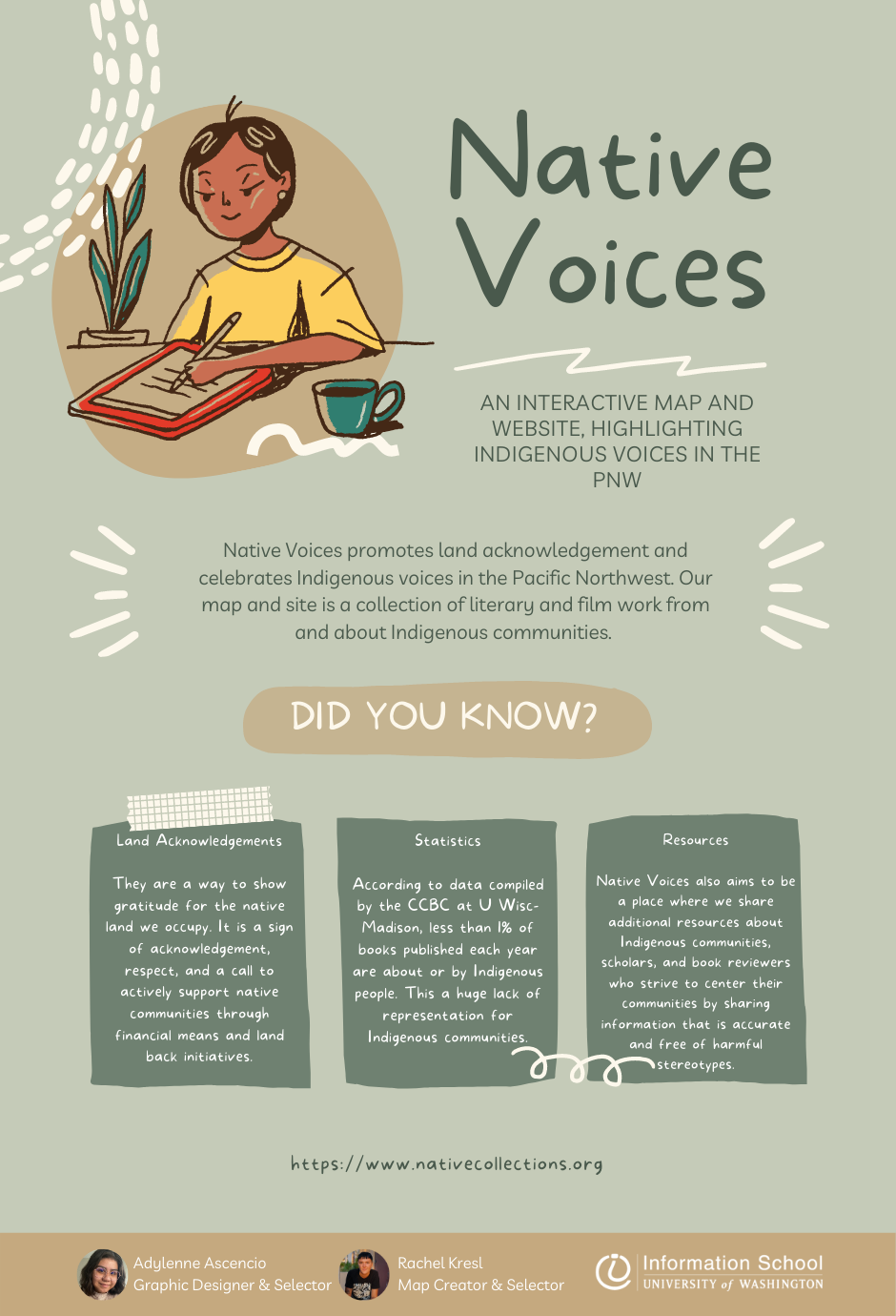 Native Voices is a project that promotes land acknowledgment and celebrates Indigenous voices in the Pacific Northwest. Through extensive research, we identified and mapped 31 Native American authors across twenty-six tribal locations and developed a collection of sixty titles, making it easier to determine and access own voice stories. In the future we intend to continue building this project with community effort, hoping to encompass literary and film work from tribes across the nation. We also look forward to sharing and using this resource in our careers as an accurate representation of mirrors and windows into Native American stories.
Project sponsored by: Sandy Littletree
Project participants: