Indigenous Representation in Subject Headings
Project tags:
equity & inclusion
indigenous knowledge
knowledge organization
Best in Class Award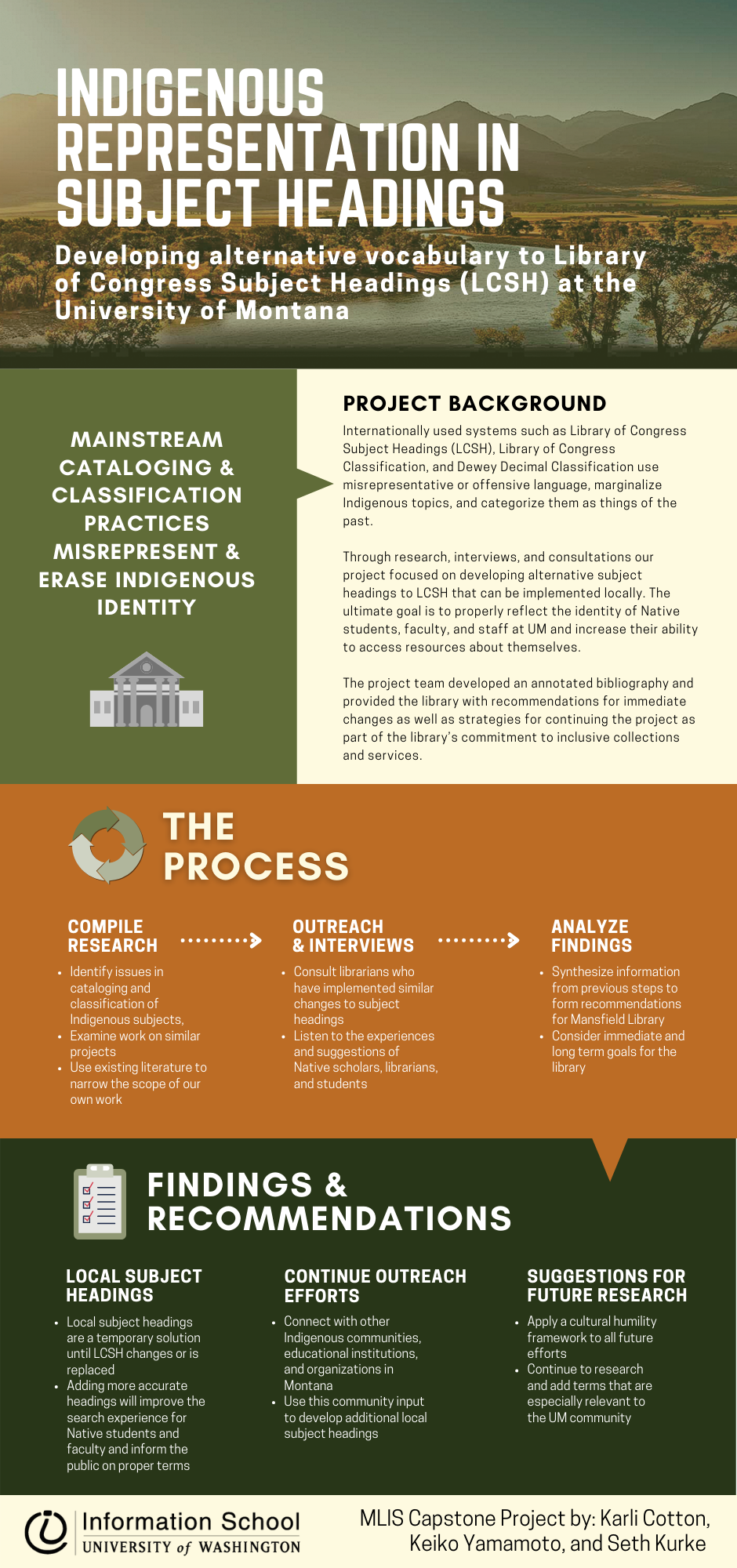 Internationally used systems such as LC Subject Headings, LC Classification, and Dewey Decimal Classification use misrepresentative or offensive language, marginalize Indigenous topics, and categorize them as things of the past. Through research, interviews, and consultations, our project focused on developing alternative subject headings. The ultimate goal is to reflect the identity of Native students, faculty, and staff at UM and increase their ability to access resources. The project team developed an annotated bibliography and provided the library with recommendations for immediate changes and strategies for continuing the project as part of the library's commitment to an inclusive library experience.
Project sponsored by: Mansfield Library at the University of Montana
Project participants: