buddy: a gamified approach to habit building
Project tags:
mobile or web development
ux & interaction design
Best in Class Award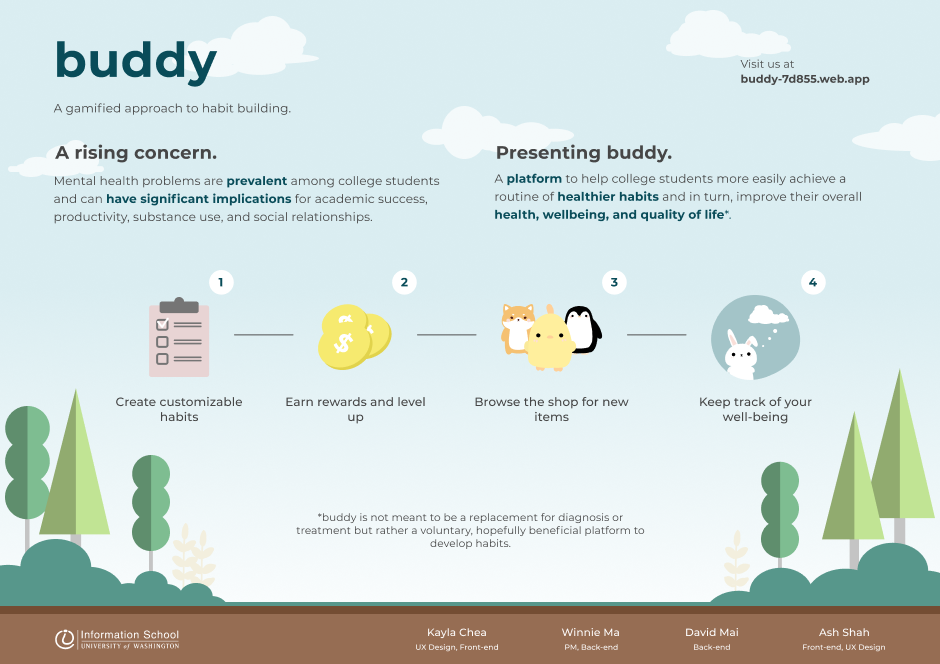 Mental health problems are prevalent among college students and can have negative implications on productivity and social relationships. To address this, we sought to design a product that would help college students achieve a routine of healthier habits to improve their well-being. Habits influence health and quality of life, and gamification promotes motivation and engagement — combining the two, we built buddy. Our platform, buddy, lets users set personalized goals, practice self-reflection, and earn rewards as they track their progress over time. We hope buddy helps people develop better routines, and in turn, improve their overall well-being.
Project sponsored by: N/A
Project participants: