AMPLIFY: A Speech Language Pathology Dashboard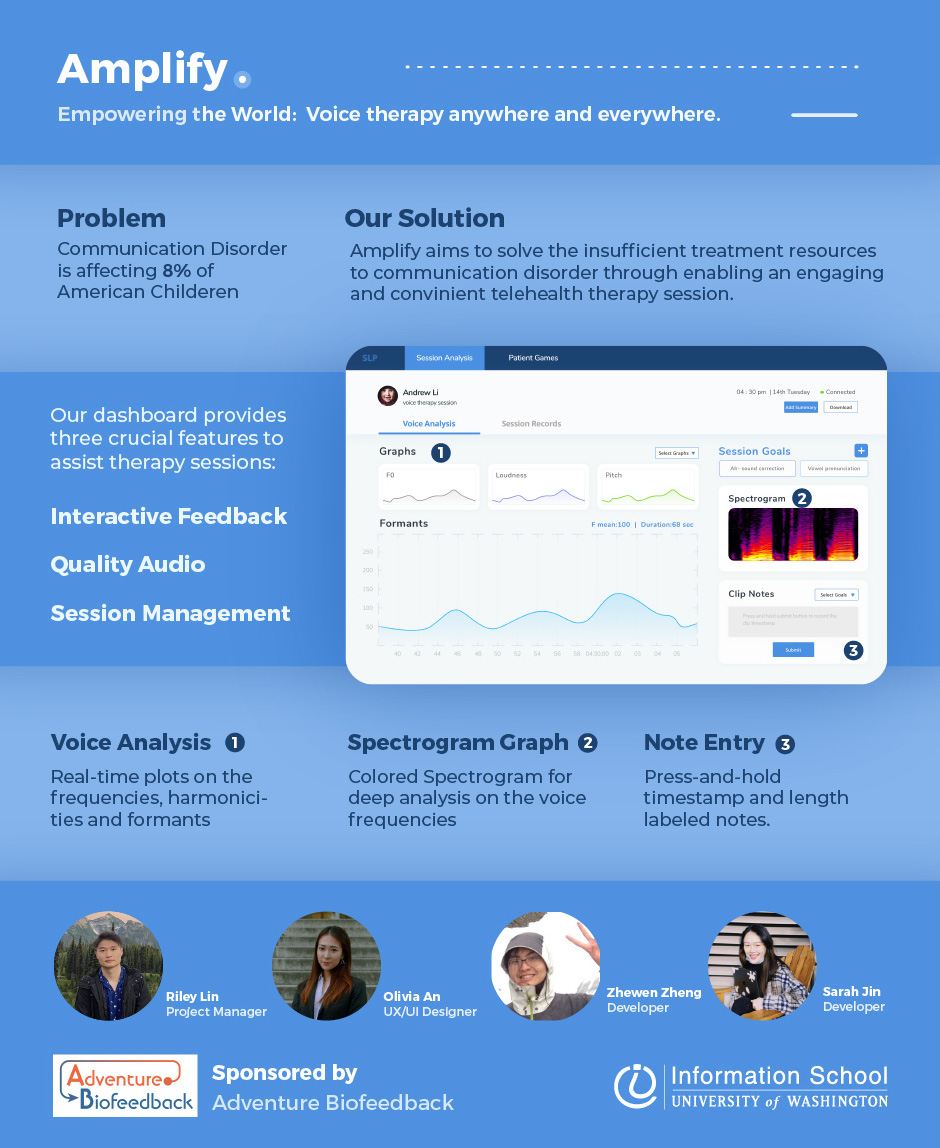 Nearly 8% of American children between 3-7 years of age were diagnosed with a communication disorder. Speech-Language therapies are used to treat these disorders. AMPLIFY is a SAAS platform to improve the quality of online voice and speech therapy for pediatric patients. The platform will be used by speech-language pathologists to visualize audio, take notes, organize patient data, and analyze the noises patients make. A clinician will be better able to analyze speech exercises with our visual feedback, be more organized in therapies. It also allows patients in remote areas to connect with more speech-language pathologists and resources.
Project sponsored by: Adventure Biofeedback Inc.
Project participants: