But You Seem Fine
Project tags:
community engagement & outreach
equity & inclusion
mobile or web development
Best in Class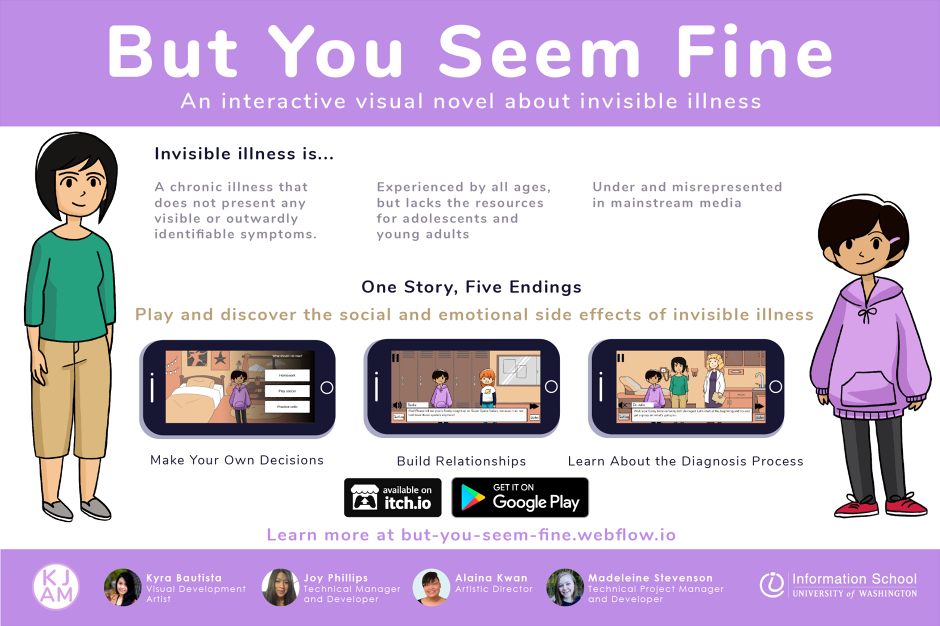 Our project focuses on the social side effects of having an invisible illness, specifically targeting adolescents. Currently, there is a lack of understanding and empathy between those with and without invisible illness. Our solution is an interactive visual novel where the player assumes the role of a young girl as she falls ill and follows her relationships through the ups and downs of the diagnosis process. Based on the user experience testing we have conducted, the game is well received and has proven effective in providing a platform to relate to the widely- shared experiences.
Project sponsored by: N/A
Project participants:
Madeleine Stevenson
Informatics
Kyra Monique Bautista
Informatics