RARET Web Platform
Project tags:
information architecture
mobile or web development
ux & interaction design
Social Impact Award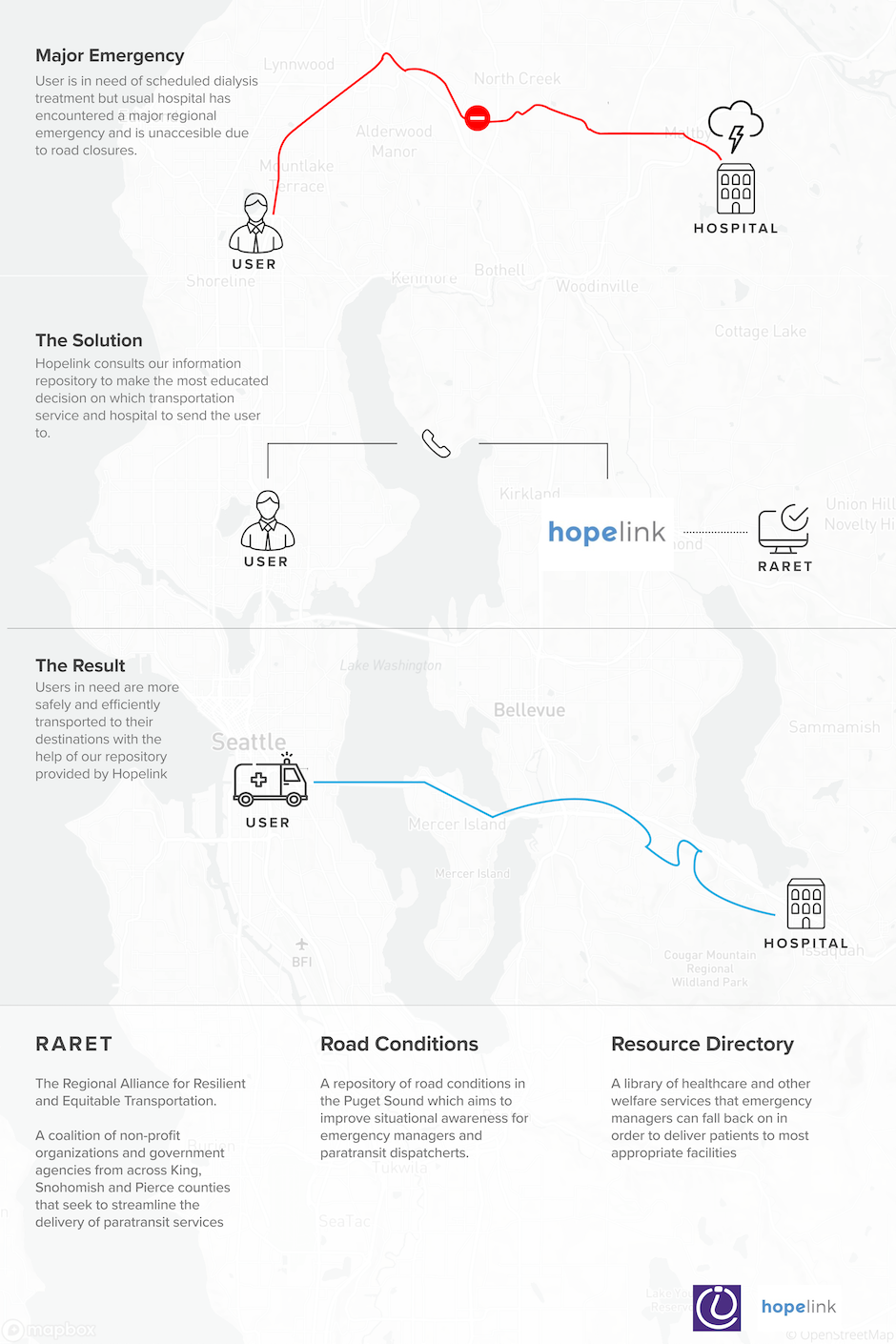 When road conditions get bad for everyone, they create even more extreme challenges for people with limited mobility who rely on public infrastructure to access much-needed medical services. Our platform, built for emergency managers in the various Counties of Puget Sound, directly addresses this issue by creating a centralized information platform that helps facilitate decision-making on which health center and transportation service to use. All the information needed for an emergency manager to guide a patient to a medical facility during emergency situations is available in one easy to use location, saving time when lives are potentially at stake.
Project sponsored by: Hopelink
Project participants:
Christian Hahn
Informatics
Kelsie Johnson
Informatics