Novant: The Future of Employment
Project tags:
mobile or web development
software development
ux & interaction design
Commercial Potential Award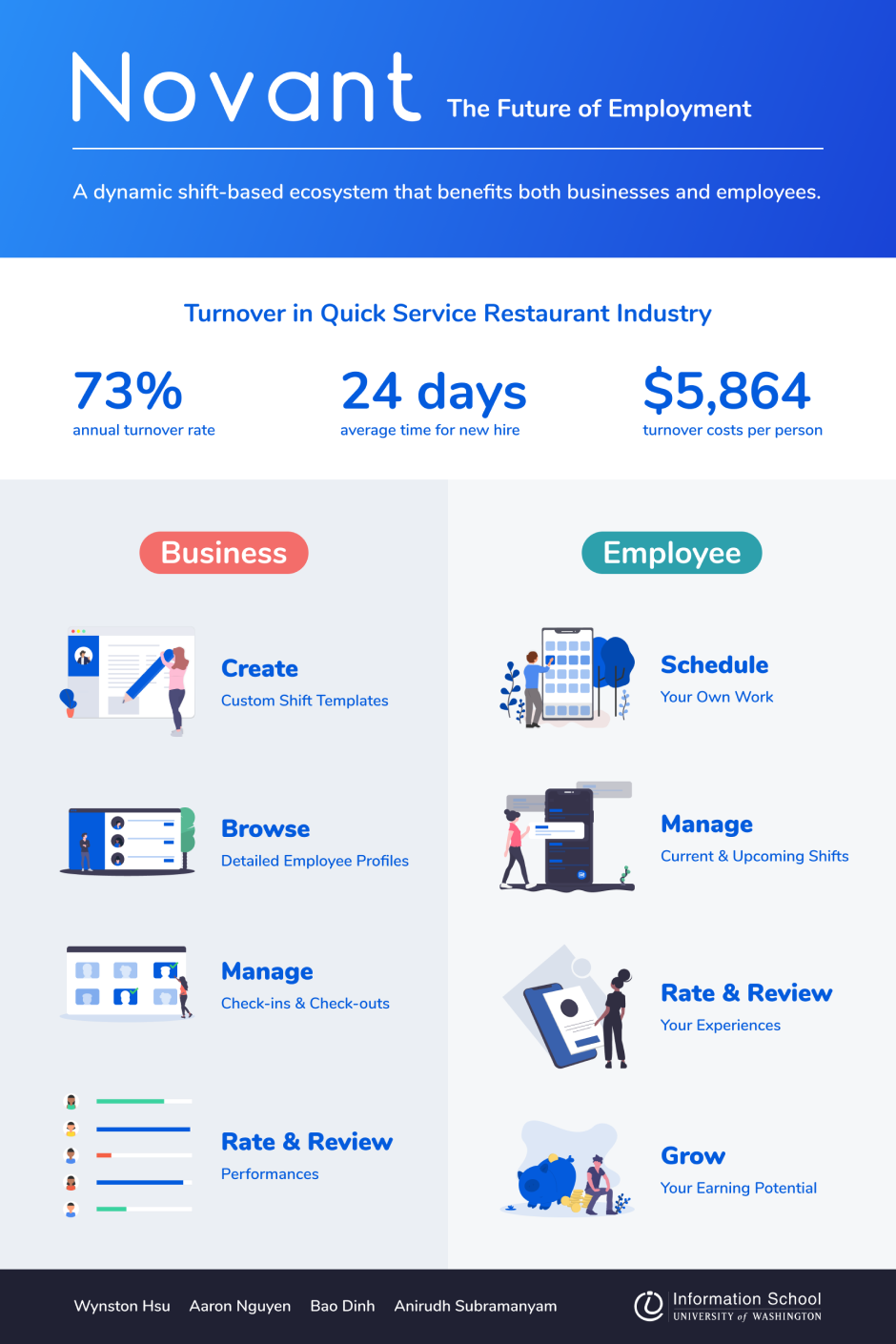 Novant is a platform that facilitates a dynamic shift-based ecosystem for businesses and hourly paid employees. High turnover rates, scheduling conflicts, and limited opportunities impair the current system of employment. We benefit businesses by eliminating their turnover risks and consequences by redefining an employee's work arrangement to a single shift. Employees with skills that are transferable across stores, brands, and industries will now have opportunities to work shifts at any business on the platform in order to maximize their earnings and have ultimate control of their schedule.
Project sponsored by: N/A
Project participants:
Anirudh Subramanyam
Informatics