MisinfoDay: Bringing Media Literacy to High School Students, Teachers, and Librarians
Project tags:
community engagement & outreach
digital youth & youth services
information literacy
Best in Class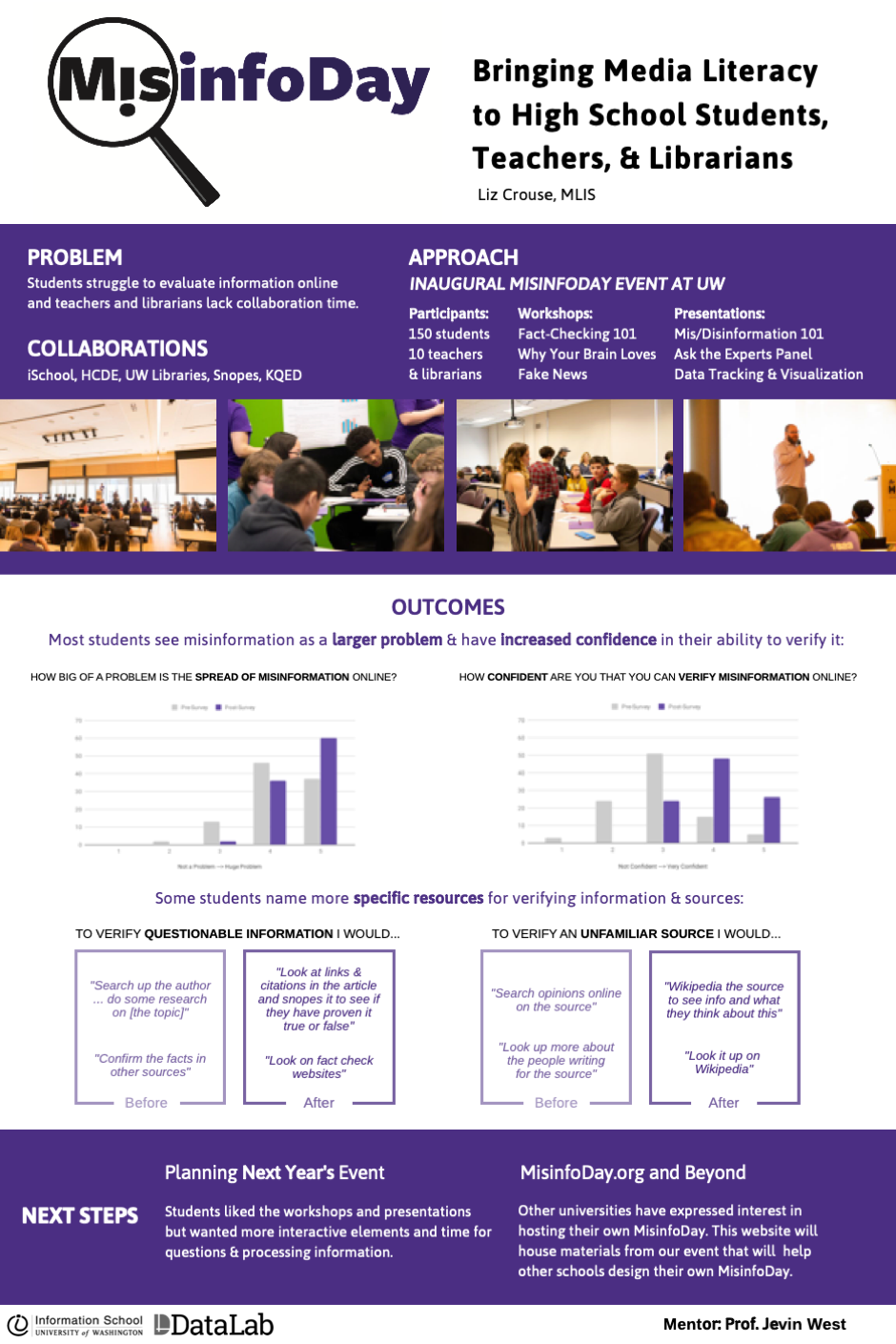 MisinfoDay brought 150+ high school students, teachers, and librarians to UW to spend a day learning about misinformation topics and how they can improve their ability to spot and verify questionable information. After participating in a day of workshops and presentations run by UW Librarians, iSchool faculty, and guest speakers from Snopes and KQED Education, the majority of students had increased confidence in their fact-checking skills and saw misinformation as a larger problem than they had before the event. This inaugural event is meant to inspire future MisinfoDays at UW and at other campuses across the country.
Project sponsored by: DataLab, University of Washington Information School
Project participants: