Equitable Transit - Mobile Ticket App Enhancement for Equitable Access To Public Transportation System
Project tags:
community engagement & outreach
equity & inclusion
information behavior & user research
Diversity Award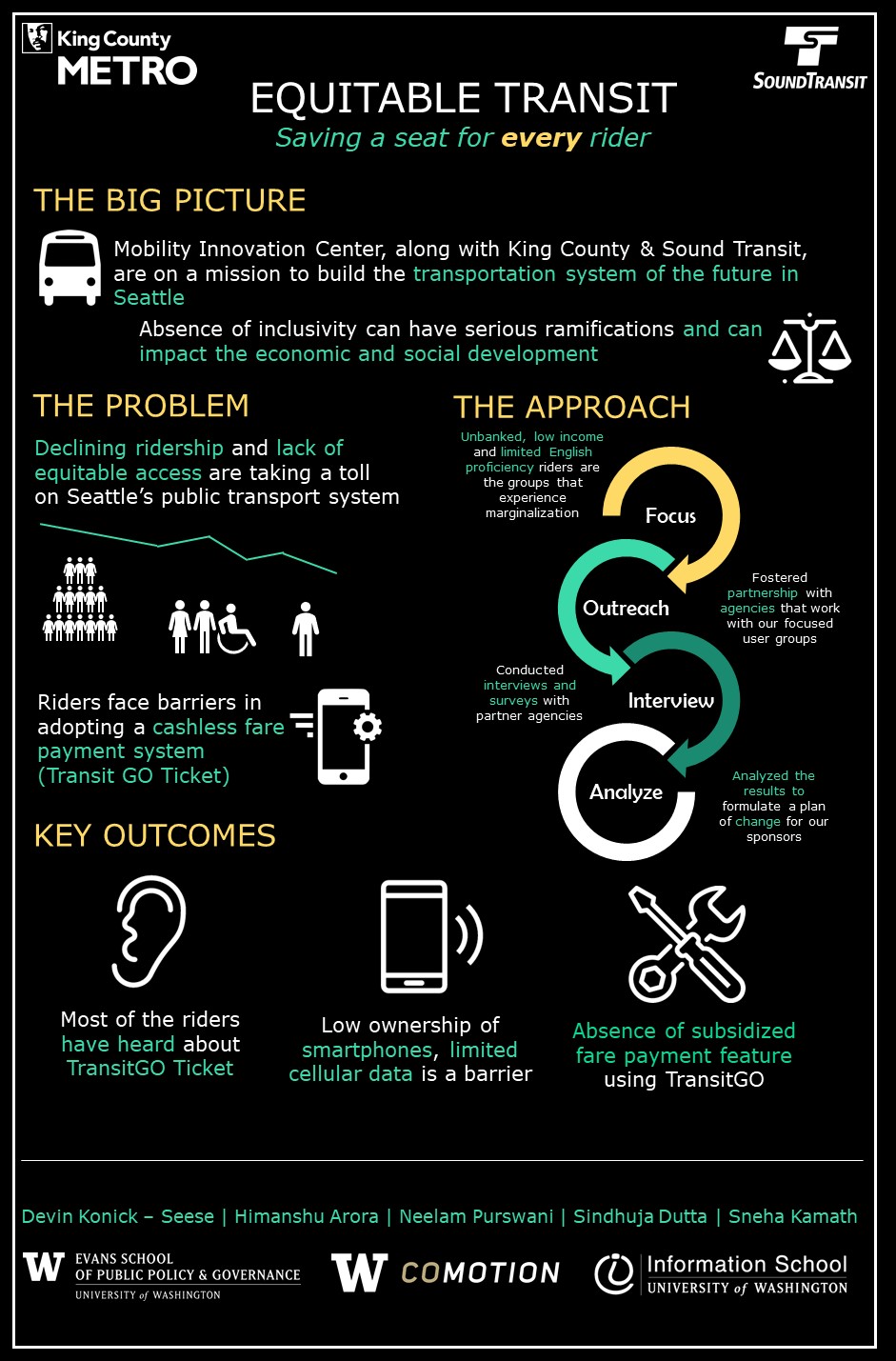 King County Metro and Sound Transit look towards a future of cashless fare collection through the Transit GO Ticket mobile app. To ensure that technological advances are designed to meet the needs of all King County residents, our team studied barriers preventing marginalized riders (low-income, limited English proficiency and unbanked) from adopting the app. Our results revealed these riders recognize the app but never used it and would need some benefits to use it. Public transport designed with an inclusive approach will benefit all parties involved, ensure equitable access, increased usage/outreach and boost the economy towards a sustainable future.
Project sponsored by: King County Metro, Sound Transit, Mobility Innovation Center - CoMotion at the University of Washington
Project participants: