Queer Comics Database
Project tags:
database administration & development
equity & inclusion
mobile or web development
Best in Class Award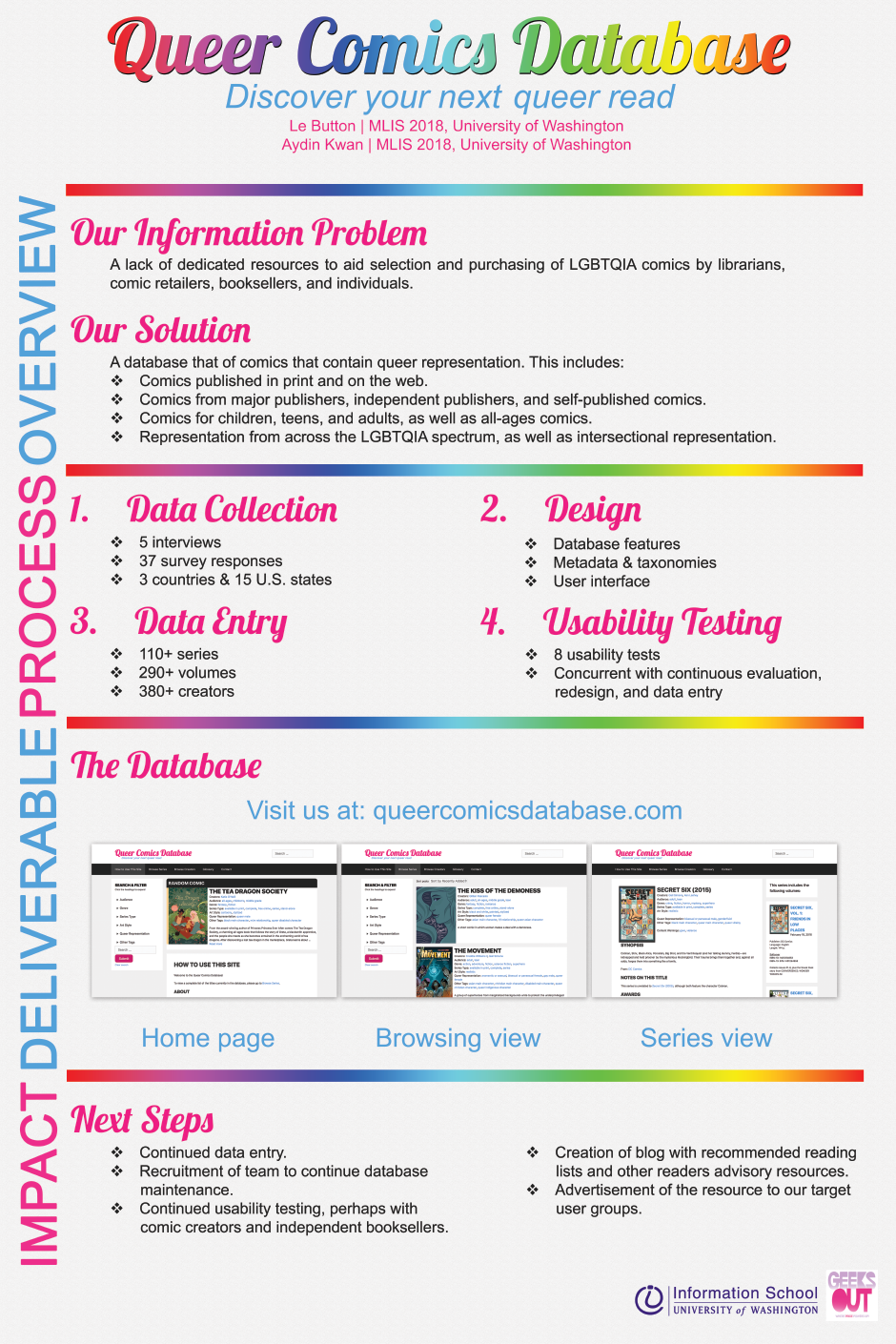 The Queer Comics Database is an online resource designed to assist librarians, comic retailers, and readers in finding and selecting comics with LGBTQIA representation. It was developed with support from Geeks OUT, a non-profit committed to empowering the queer geek community. Input from target user populations was gathered via surveys and interviews in order to determine desired functionality. A metadata schema was constructed to promote consistency and accuracy of data entry. Additionally, a series of usability tests were conducted in order to ensure that the site meets the needs of potential users.
Project sponsored by: Geeks OUT!
Project participants: