myAsanka
Project tags:
business & systems analysis
content & digital asset management
information architecture
Diversity Award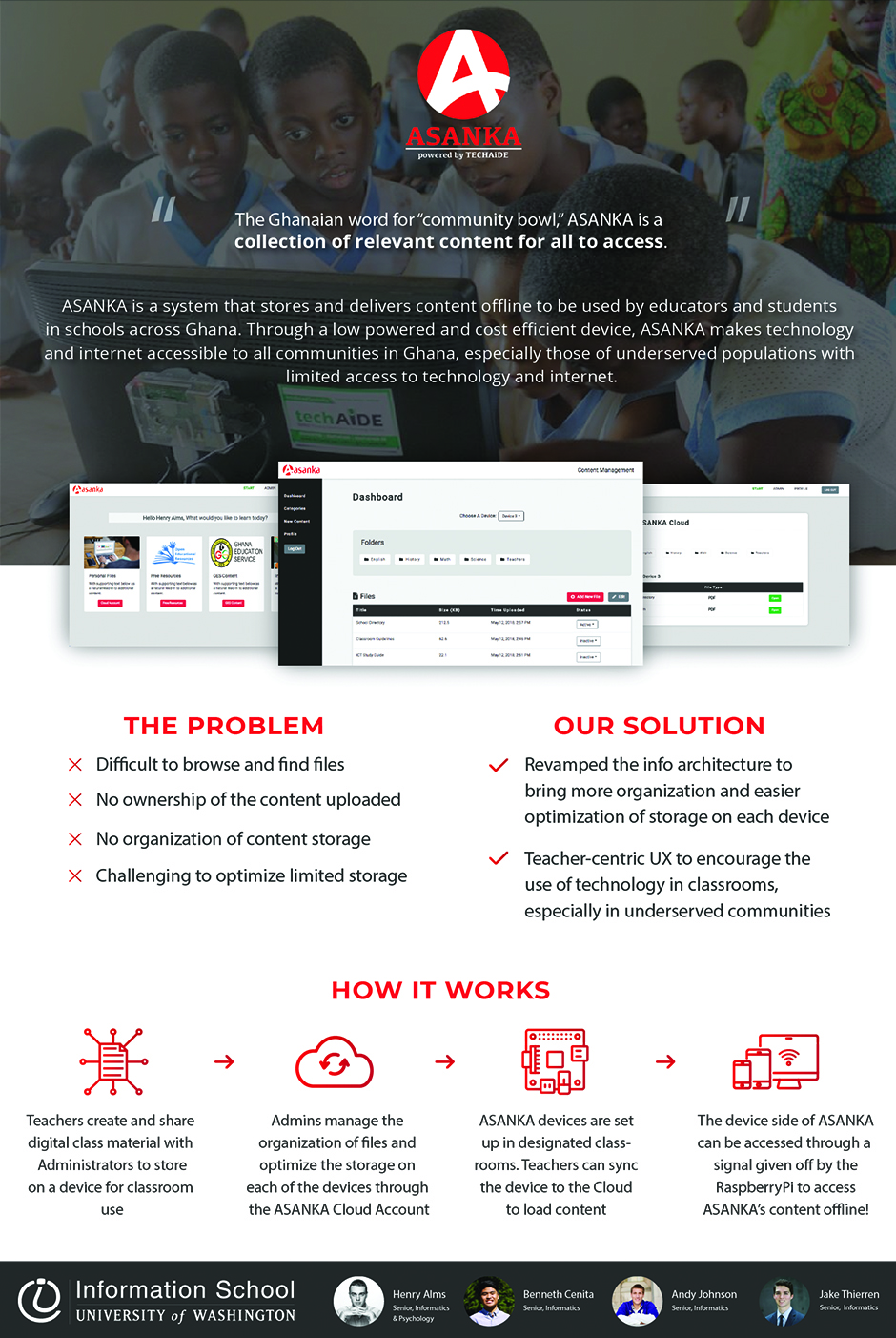 High costs and unreliable infrastructure in Ghana make accessing the internet challenging for its citizens. Our team has re-designed the front-end user interface and information architecture for Asanka, an offline content management system (CMS) that allows educators to store and share information. To improve the user experience, our team has modified the existing architecture to build a teacher-centric CMS. Our redesigned interface allows teachers and administrators to better organize and access content for education. By placing the teacher at the center of Asanka we hope to further inspire the use of technology in classrooms in Ghana.
Project sponsored by: TechAide
Project participants:
Benneth Cenita
Informatics
Jake Therrien
Informatics