Mimo - An Ambient Voice Assistant Crafted for Older Adults
Project tags:
equity & inclusion
information behavior & user research
ux & interaction design
Innovation/Design Award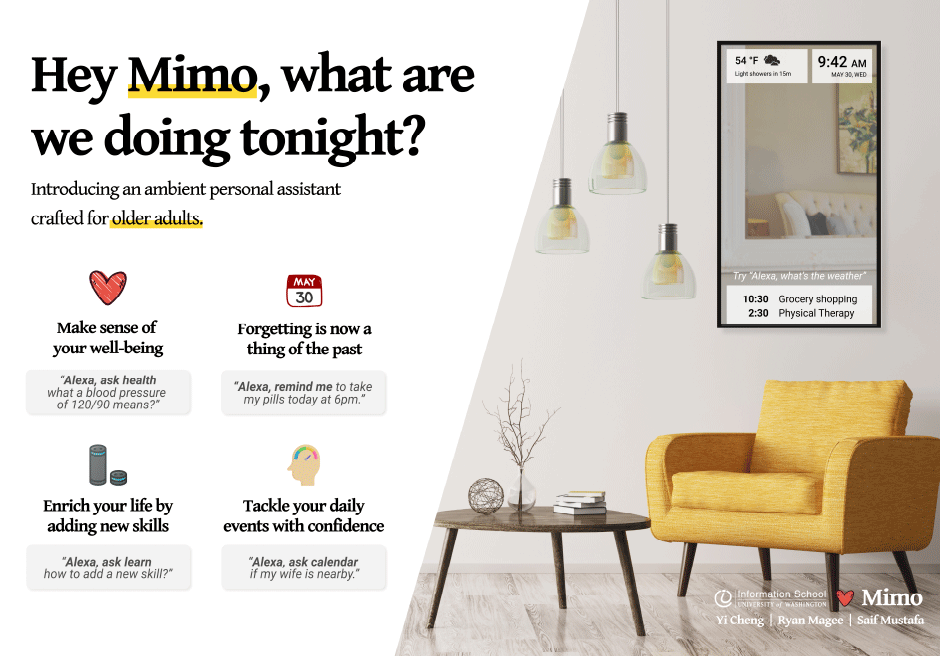 The population of older adults in America is increasing faster than ever, and over 90% of them are choosing to live alone. Getting older and living alone contribute to creating significant health and technical barriers. Mimo adds an ambient personal assistant to their lives that they can always talk to. Mimo creates an environment of companionship and empowers people to do more with their voice, like understanding their health, being informed about their schedule, and harnessing key skills to enrich their life. Created with love using a RaspberryPi, Amazon Alexa, and a display that enhances your voice first experience.
Project sponsored by: N/A
Project participants: