Idaho Talking Book Service State Initiative
Project tags:
equity & inclusion
information policy & ethics
social media
Social Impact Award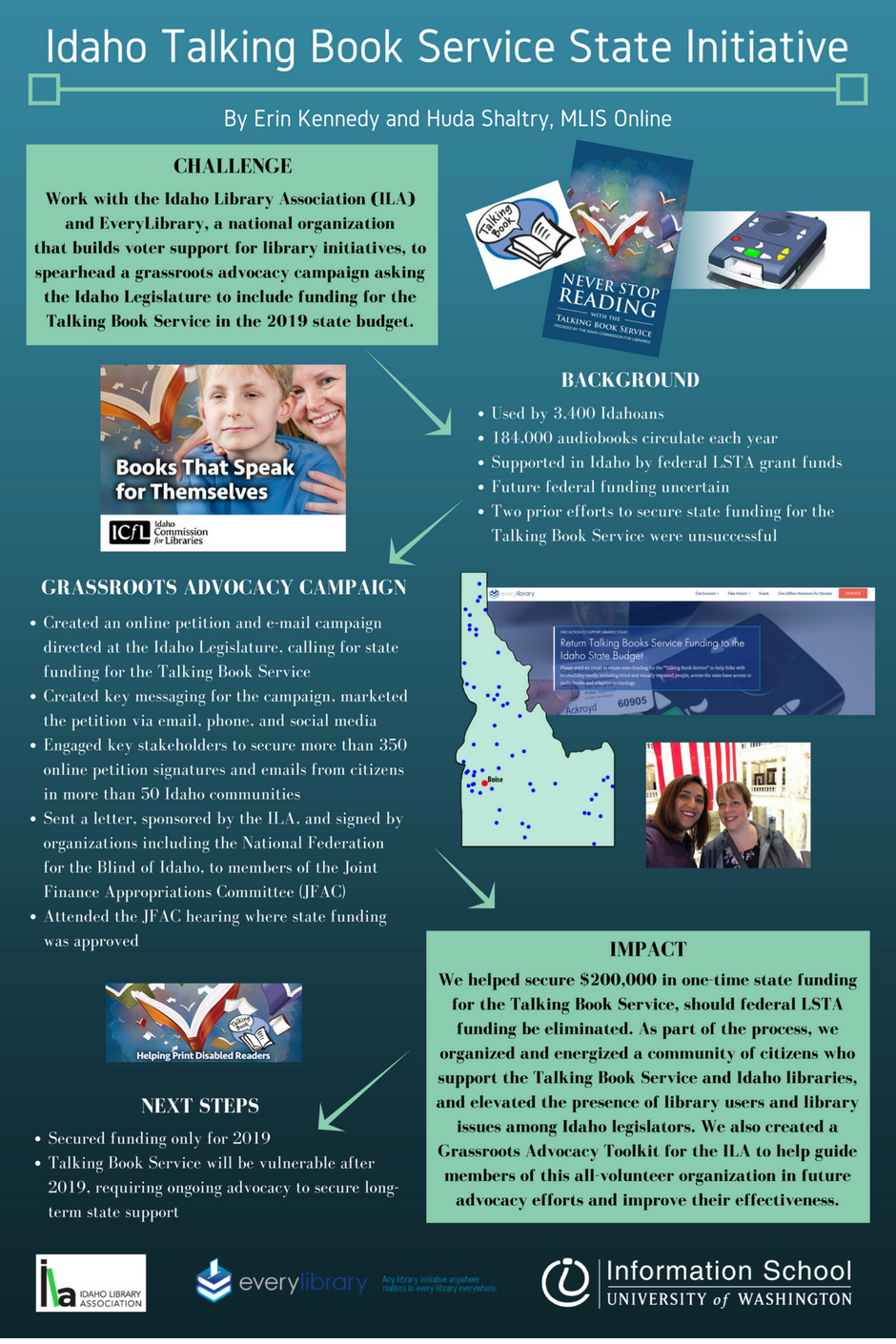 We worked with the Idaho Library Association (ILA) and EveryLibrary to spearhead a grassroots advocacy campaign asking the Idaho Legislature to provide state funding for the Talking Book Service, which gives people with disabilities and vision impairments the opportunity to continue reading. We created an online petition and email campaign, secured the support of key stakeholders, and marketed the campaign via email, phone, and social media. Our efforts helped secure one-time state funding of $200,000 for the Talking Book Service and energized a community of civic-minded Idahoans who support the Talking Book Service and Idaho libraries.
Project sponsored by: Idaho Library Association
Project participants:
Video Link :
https://uw.voicethread.com/share/10851976/