Sight Transit
Project tags:
mobile or web development
software development
ux & interaction design
Diversity Award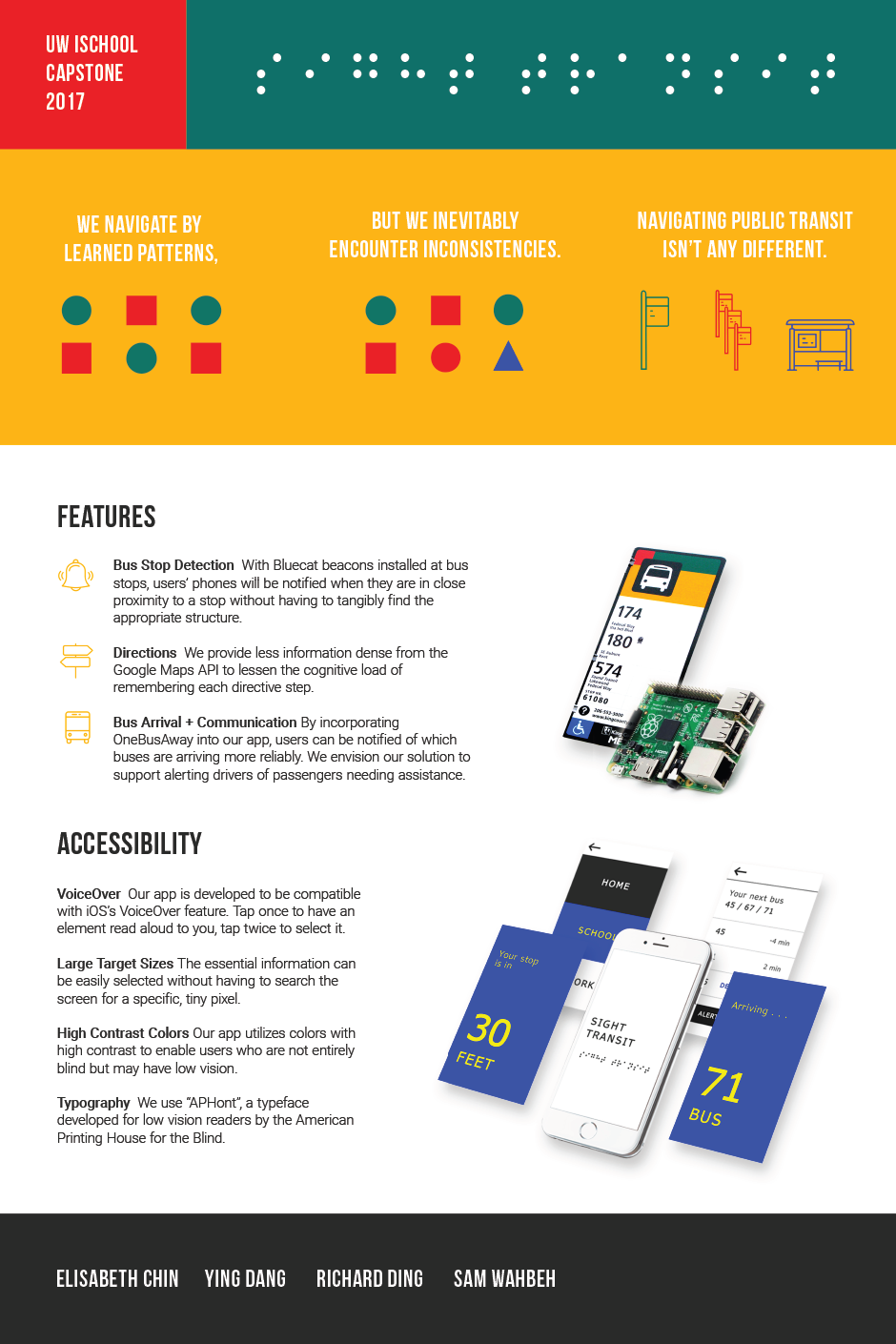 Sight Transit seeks to enable individuals with extreme vision impairments to navigate public transit in King County with a greater sense of independence. We utilize Raspberry Pis that act as beacons at bus stops, intended to create learnable patterns in the environment. Through our beacons' communication and integrating both the Google Maps and OneBusAway API, bus stop locations, directions, and arrival times become more precise and accessible. Designed to be VoiceOver compatible and usable to low-vision users, Sight Transit empowers users by making the environment work for them, providing the freedom to simply go.
Project participants:
Elisabeth Chin
Informatics