Movie Prophet - Data Science meets Hollywood
Project tags:
data curation
data science & visualization
software development
Best in Class Award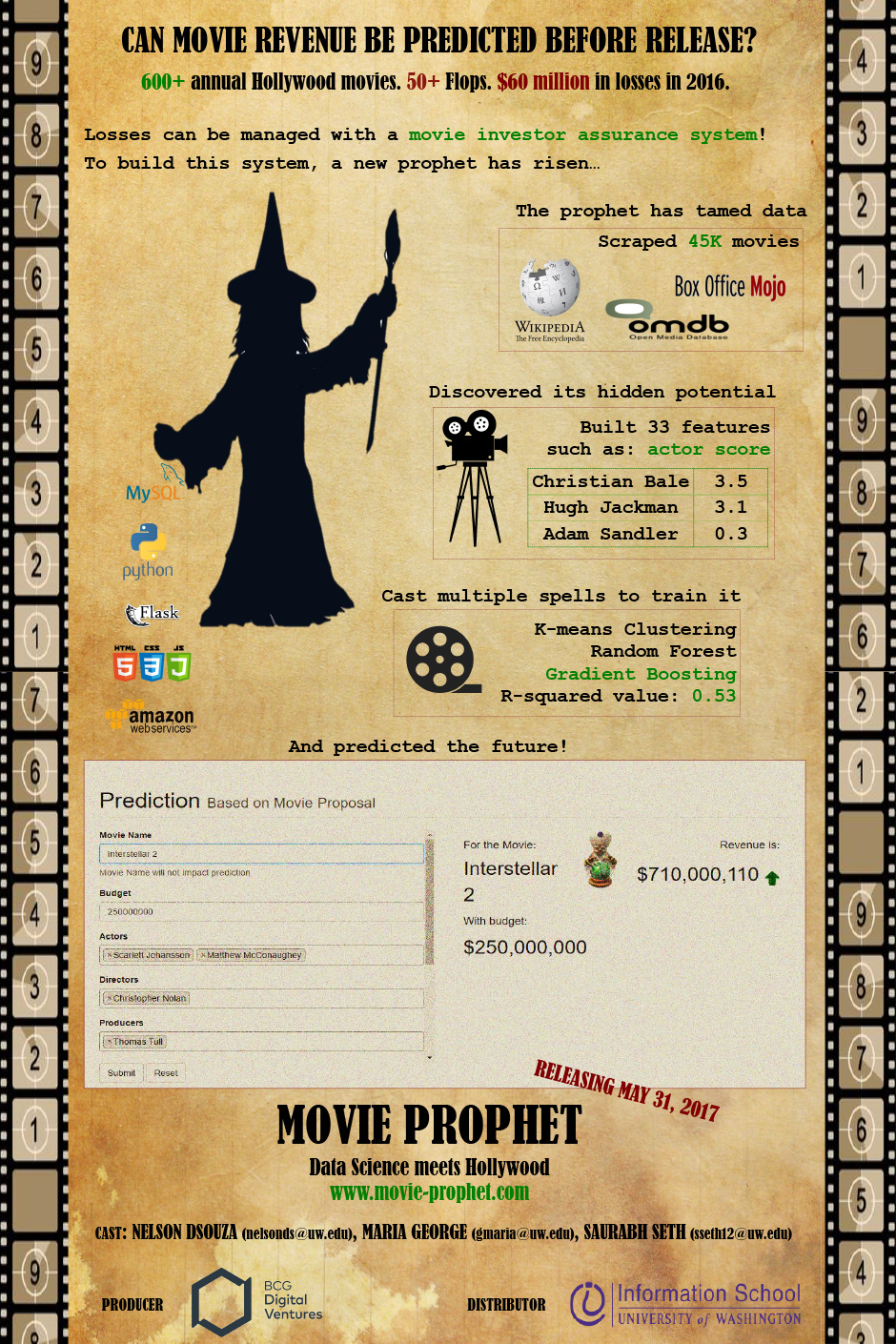 Movie Prophet is a predictive engine that forecasts the box office revenue given a movie proposal. The project, done in partnership with Boston Consulting Group - Digital Ventures (BCG-DV), will enable the stakeholders to have a competitive edge by investing in successful movie ventures. The project encompasses end-to-end spectrum of data science - web scraping, data wrangling, feature engineering (30+ novel features), building Machine Learning models and data visualization. The outcome of our research is an integrated platform that serves as a movie investor assurance system. Do you have a cool movie proposal? Find out how it fares at www.movie-prophet.com.
Project sponsored by: Boston Consulting Group - Digital Ventures
Project participants: