Implementing Cultural Humility Training at The Seattle Public Library
Project tags:
digital youth & youth services
information policy & ethics
Best in Class Award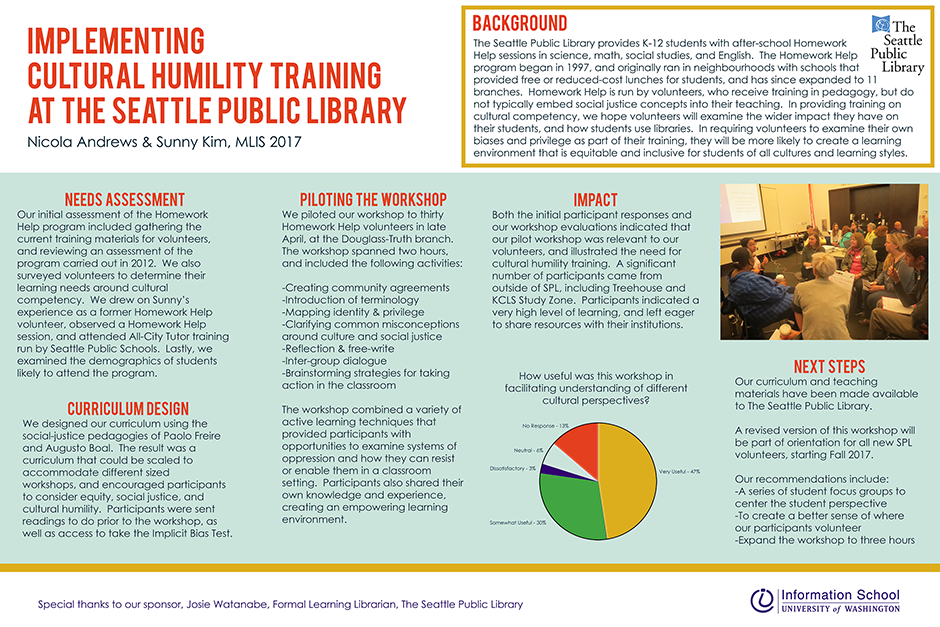 The Seattle Public Library provides K-12 students with after-school Homework Help sessions in science, mathematics, social studies, and English. Homework Help is run by volunteers, who receive training in pedagogy, but do not receive the support necessary to support a diverse student population. In developing and delivering training in cultural humility, we invite volunteers to examine the wider impact they have on their students, and how students use libraries. With our encouragement, volunteers examine their own biases and privilege, and are better equipped to create a learning environment that is more equitable and inclusive for students of all cultures.
Project sponsored by: The Seattle Public Library
Project participants: