A Path to Data-Driven Solutions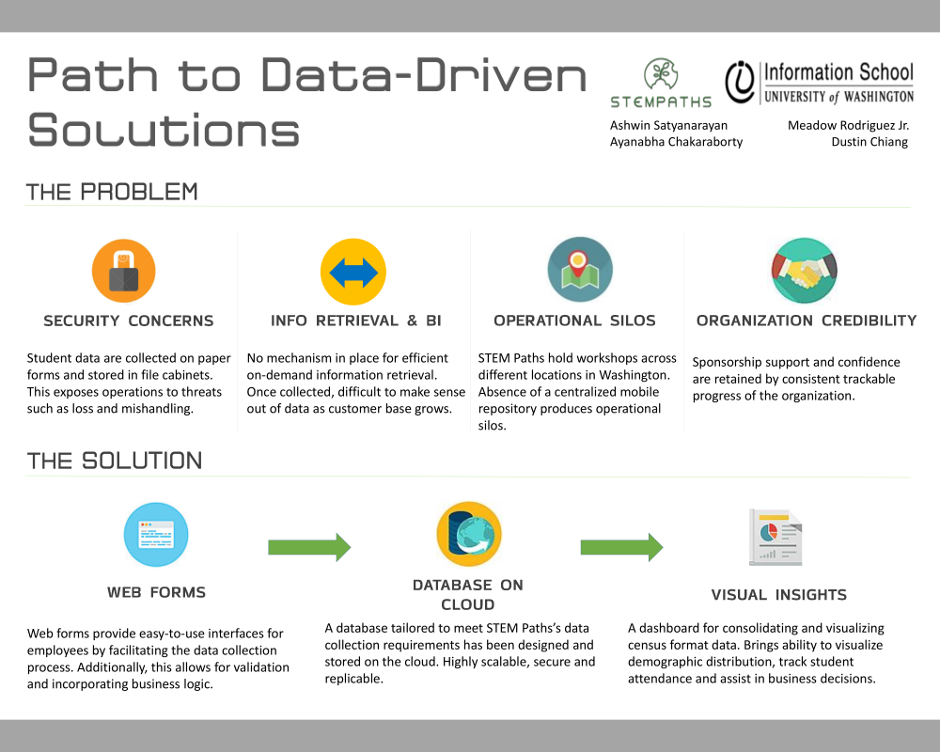 In an effort to address the persistent opportunity gap in Science, Technology, Engineering, and Mathematics (STEM) disciplines, Jon Madamba founded STEM Paths. STEM Paths is an organization that empowers disadvantaged, multicultural youth in STEM disciplines through class-based workshops. The organization's information problem is that it does not have a centralized repository for the data they gather from the students and families they work with. The staff at STEM Paths conceive this central repository as a user-friendly, multi-user database with a mobile counterpart to collect, store, and safeguard such data. This can result in two important outcomes for the organization. The first outcome is that be able to continue its mission by processing data and tracking student performance, The other outcome is that it'll have meaningful information to present to stakeholders expand their operations and improve the database's reach to enterprise-wide integration.
Project sponsored by: STEM Paths
Project participants:
Meadow Rodriguez Jr.
MSIM