KEXP Schema Design & Media Ingest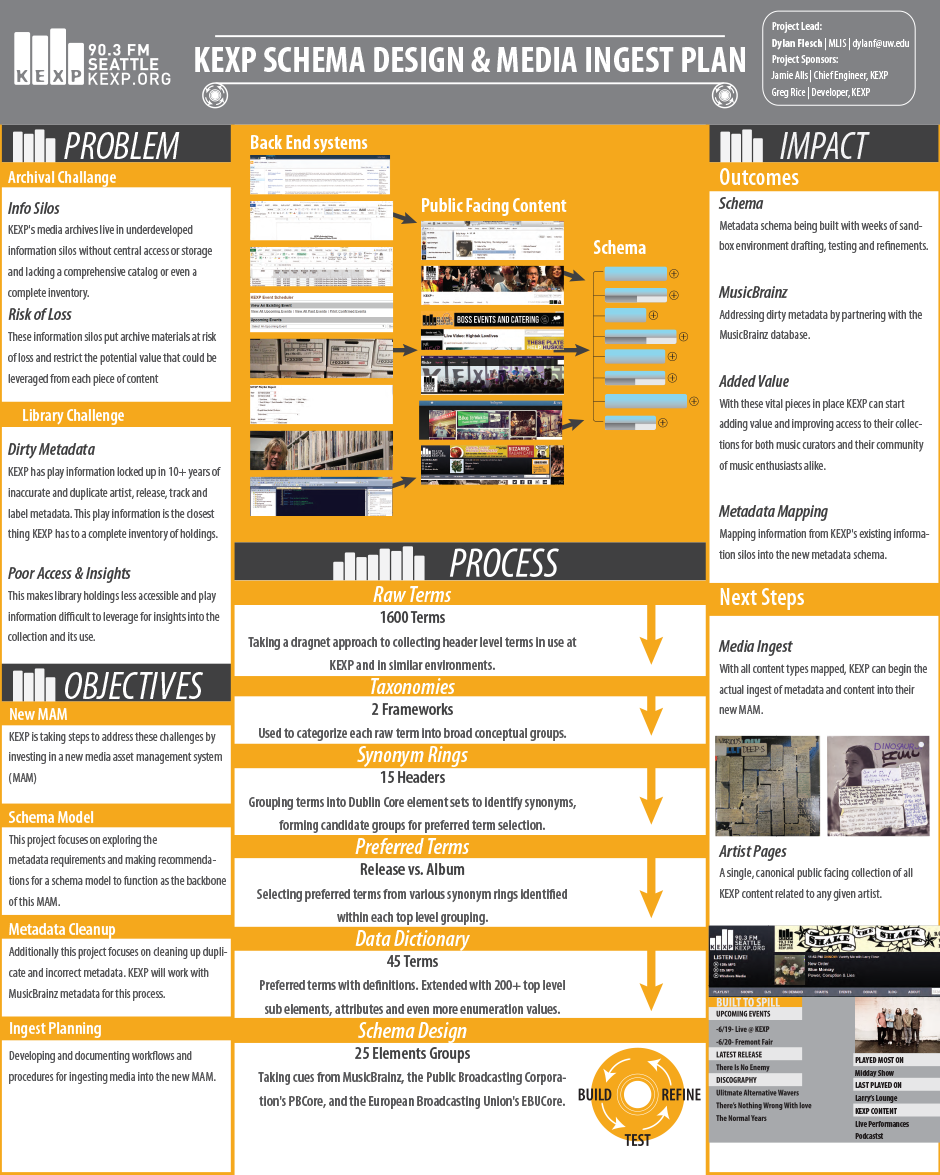 Seattle based radio station KEXP, a renowned music discovery powerhouse, acts as a launching pad for artists and as a go-to source for music enthusiasts worldwide. This reputation has been achieved despite their library and archives remaining in underdeveloped information silos without a unified approach or management system.
To address this problem KEXP is investing in a new media asset management system to act as a central place where all assets can be ingested, processed, stored, indexed, searched and accessed. This project aims to ease access and bring curator and listener discovery to new and previously unimagined levels by developing a metadata schema capable of encompassing the entire collection. With the schema complete, focus can shift to an ingest plan for KEXP's collections and an automated, human-supervised, metadata cleanup process. These efforts will improve user experiences, yield new insights into the collection and unlock value currently dormant in the library.
Project sponsored by: KEXP
Project participants: