iSchool Digital Asset Management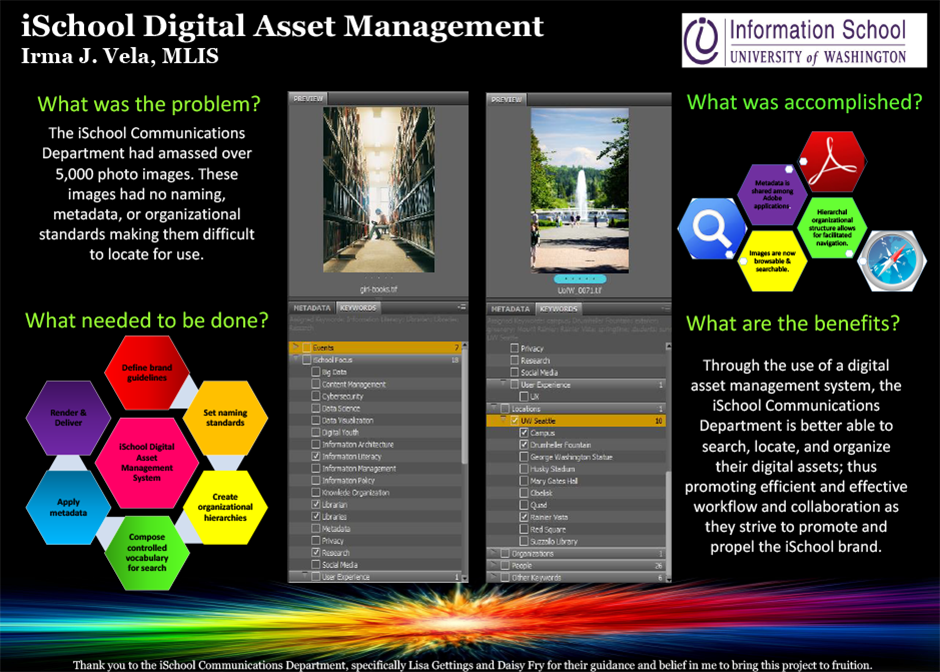 Over the past year the Information School's Communications Department has experienced an increased ingestion of digital photographic material; these images, which total over 5,000, were being stored on an internal network drive with no standardized naming, organizational schema structure, or embedded metadata information. As these images are imperative in promoting the iSchool's accomplishments, achievements, advances, and offerings—in a variety of print and digital media sources—the Communications Department sought to create a digital asset management system.
By fashioning hierarchal structures, naming and taxonomy standards, and metadata templates, all of which are compatible with Adobe products, I was able to create a digital asset management system and organizational structure that is mindful of its current and future users. Ultimately, this will allow for the photographic content to be more easily accessible all while stimulating workflow and collaboration in promoting the iSchool brand.
How are your digital assets working for you?
Project sponsored by: UW Information School
Project participants: