Expeditors Event Code Analysis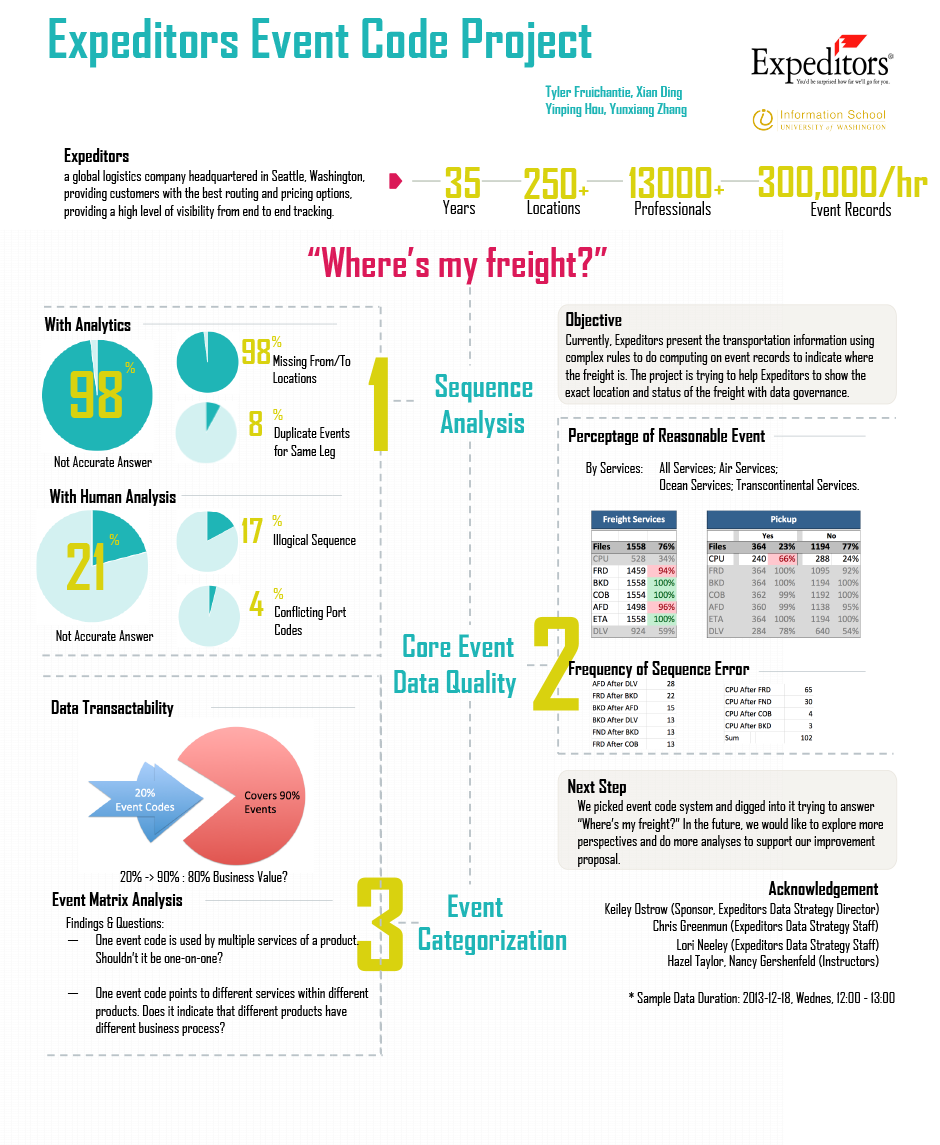 Expeditors® is a global logistics company with over 13,000 employees in a worldwide network of over 250 locations across six continents. Much of Expeditors business is based on the usage of event code, which enable Expeditors and customers to track freight/shipments and related documents. Our team worked closely with Expeditors Global Data Strategy team to organize the confusion around event codes and identify opportunities to improve the business.
Our capstone team conducted a sequence analysis on different shipment levels. By answering the question 'Where is my freight,' we created rules to identify the shipment errors from both business intelligence and logical perspectives. In order to organize the event code metadata, we categorized all the event code by logical grouping and product/service perspectives. Then we delved further into the integrity of the core events, and conducted data quality analysis. The whole analysis process enables Expeditors to make better decisions as a company on how they want to manage their processes and to provide better service to customers.
Project sponsored by: Expeditors
Project participants: