Centralizing Multnomah County Library's Día Program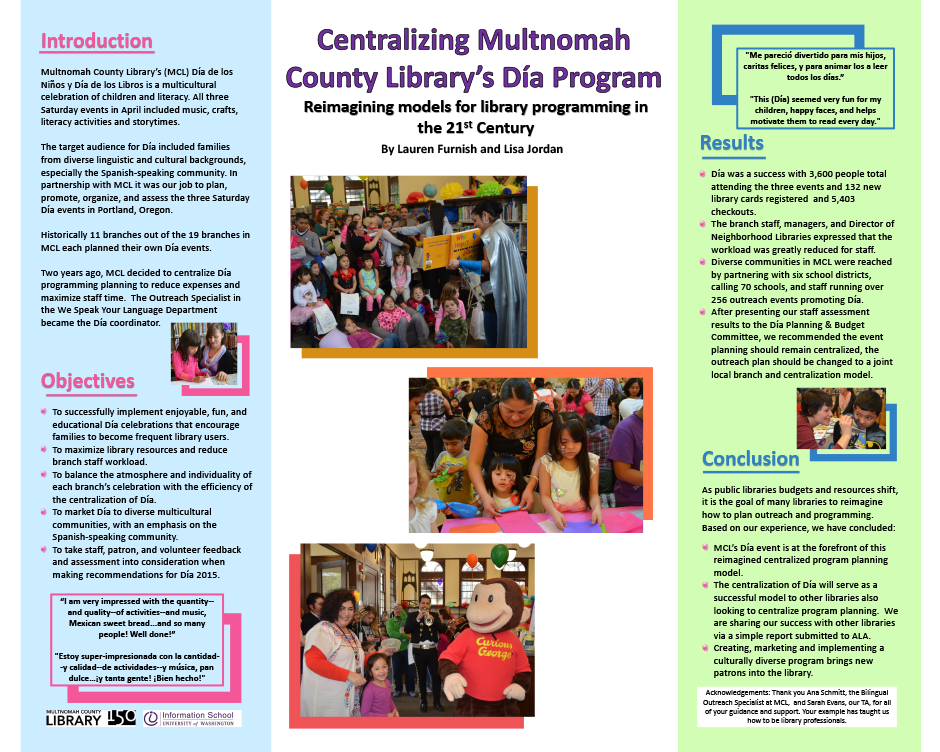 Multnomah County Library's (MCL) Día de los Niños y Día de los Libros is a multicultural celebration of childhood, literacy, and community connections. In partnership with MCL's We Speak Your Language Department and 11 library branches, our team streamlined the promotion, planning, and organization of three Día programs. Previously, Día was designed and implemented by individual library branches, but was then centralized to maximize staff time. We coordinated all aspects of the program and prepared supplies in advance. According to patron, volunteer, and staff evaluations, we improved the planning process and delivered an outstanding library program.
This year, over 3,600 patrons of diverse linguistic and cultural backgrounds came to the library for three Saturday celebrations in April. Families participated in literacy activities and learned about free library resources. After attending Día, many families indicated they were more likely to read to their children and return to the library.
Project sponsored by: Multnomah County Library
Project participants: