Building a Cradle-to-Career Education Data System in South King County: The Data Warehouse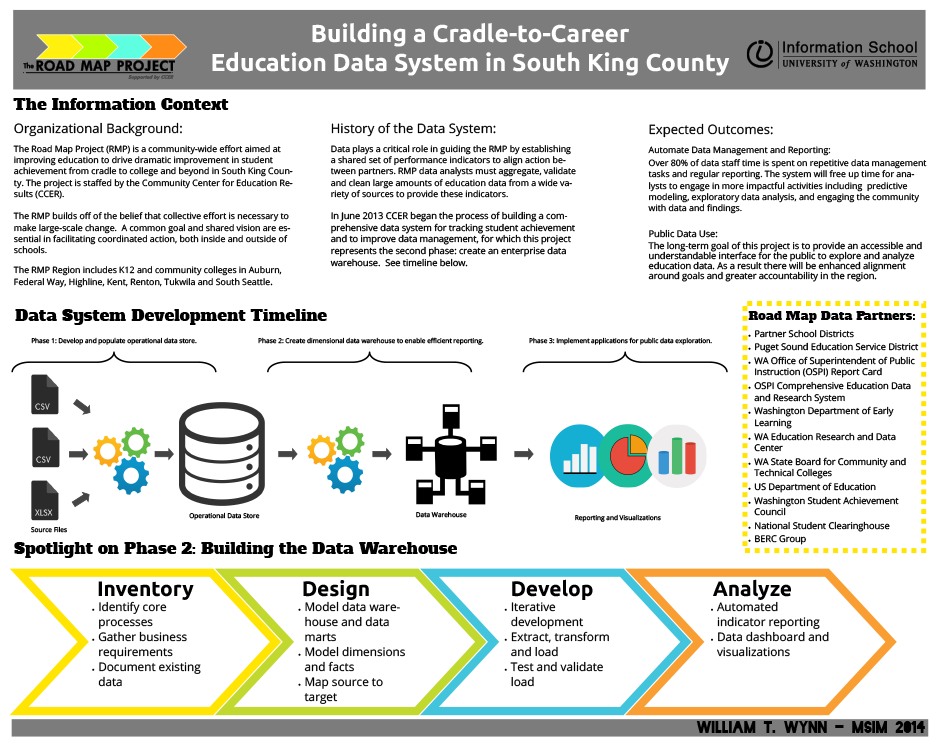 The Road Map Project is a collective-impact initiative whose mission is to double the rates of post-secondary degree attainment by 2020 and to close the achievement gaps present in South King County by aligning the efforts of government and communities, of which data plays a critical role.
In 2013 the RMP sought to improve its existing folder-based data management by building an analytical data system. The work consists of three phases: building an operational data store, building the data warehouse, and developing applications for reporting and exploration.
Organizationally, the system will allow for more automated reporting and data management, freeing up time to engage with stakeholders and develop exploratory analyses and predictive models of student success.
More broadly, the impact of this work will empower parents, communities and districts to better explore and measure educational outcomes thereby building account ability and more rapidly aligning efforts at achieving results.
Project sponsored by: Road Map Project
Project participants: