What's The Value of Our Content? A Content Strategy Audit for REI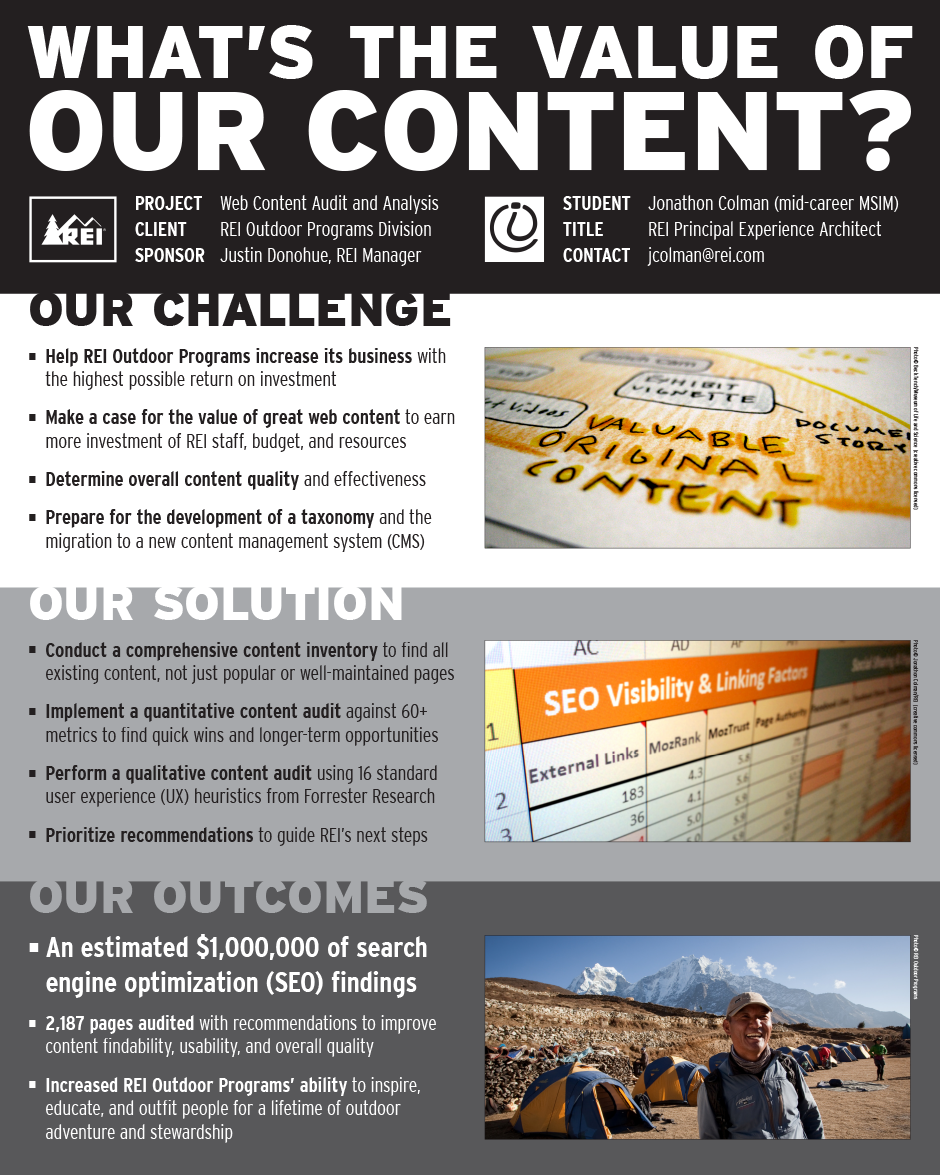 REI's Outdoor Programs division has a mission is to inspire and educate people about the outdoors through a series of classes, events, and worldwide travel programs. Unfortunately, they often lack the investment from the organization to improve their content's effectiveness for customers.
A multi-dimensional approach was taken to consider over 60 on-site, off-site, and social engagement standards and best practices for all 2,100+ pages of REI's content. This quantitative and qualitative audit resulted in an estimated $1,000,000 of immediate organic search (SEO) benefits along with a prioritized list of high-ROI recommendations for future investment. These outcomes will help grow REI Outdoor Programs to educate and inspire more people to become active outdoors for a lifetime of adventure and stewardship.
Project sponsored by: REI
Project participants: