University Advancement Donor Portal: Content Strategy and Tagging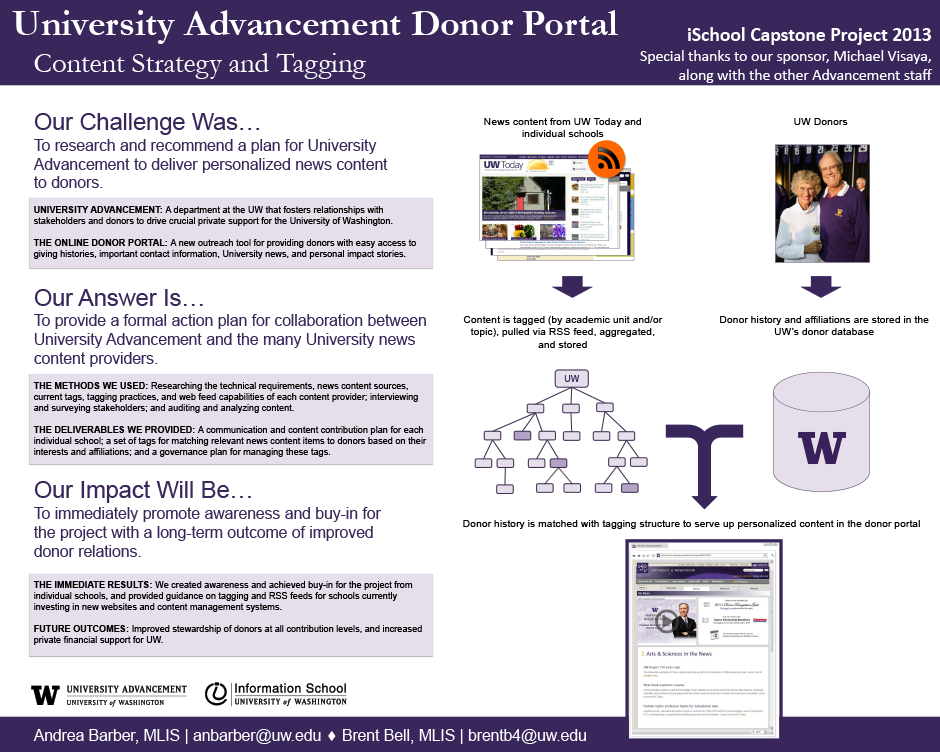 University Advancement drives private support for the UW by fostering strong relationships with donors, and this means keeping donors informed on matters of interest and importance to them. To better provide such information – and improve stewardship of benefactors at all levels – Advancement is developing an online donor portal.
We have researched and recommended a plan for pulling news content from multiple sources throughout the university and delivering personalized news to donors in this portal. We identified different news sources, determined the technical capability of each to feed its content to the portal, and performed content audits and analyses. We also assembled a set of tags for indexing this content which facilitates the dynamic selection of items for donors based on their interests and affiliations.
Project sponsored by: UW Advancement
Project participants: