Unconventional Materials: Rescuing Air and Space History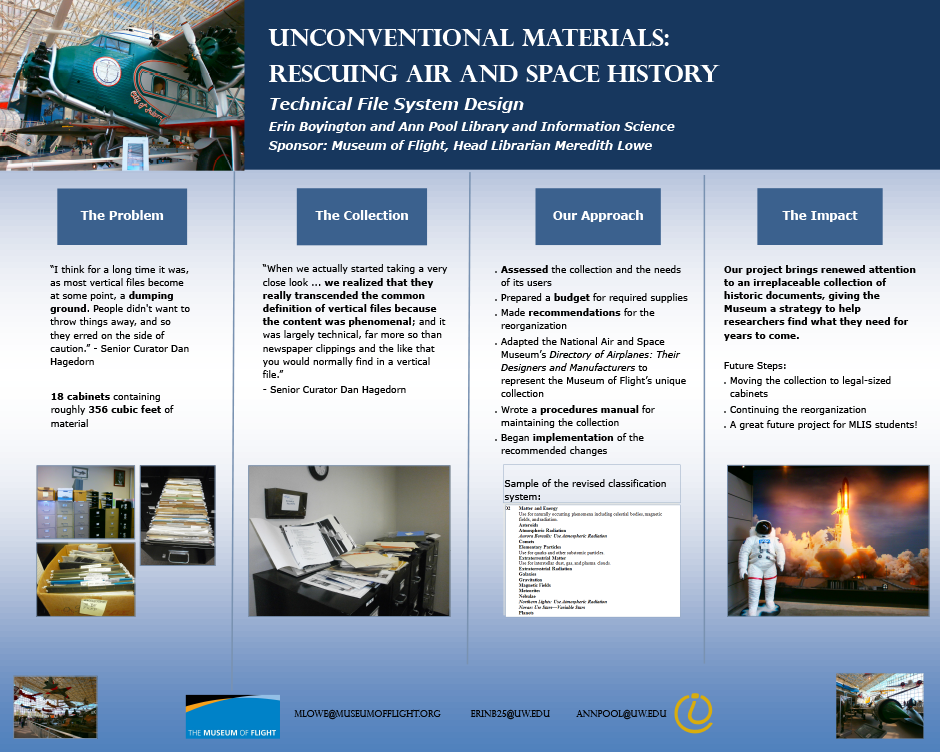 The Museum of Flight Library's technical files cover everything from aviation history to aircraft technical specifications. The collection's depth and breadth makes it a potential source of tremendous value. Even noted historians have found materials within their areas of expertise that they did not know existed. However, neglect and disorganization have resulted in underuse. Finding things can be so difficult that researchers tend to avoid using the technical file collection.
We analyzed the state of the collection and interviewed its primary users to determine their needs. We made recommendations for reorganizing and maintaining the files, and began implementing the changes. Most importantly, we left the library a procedures manual and other documentation to complete the project and keep the collection usable in the future.
Project sponsored by: Museum of Flight
Project participants: