The Seattle Jazz Archive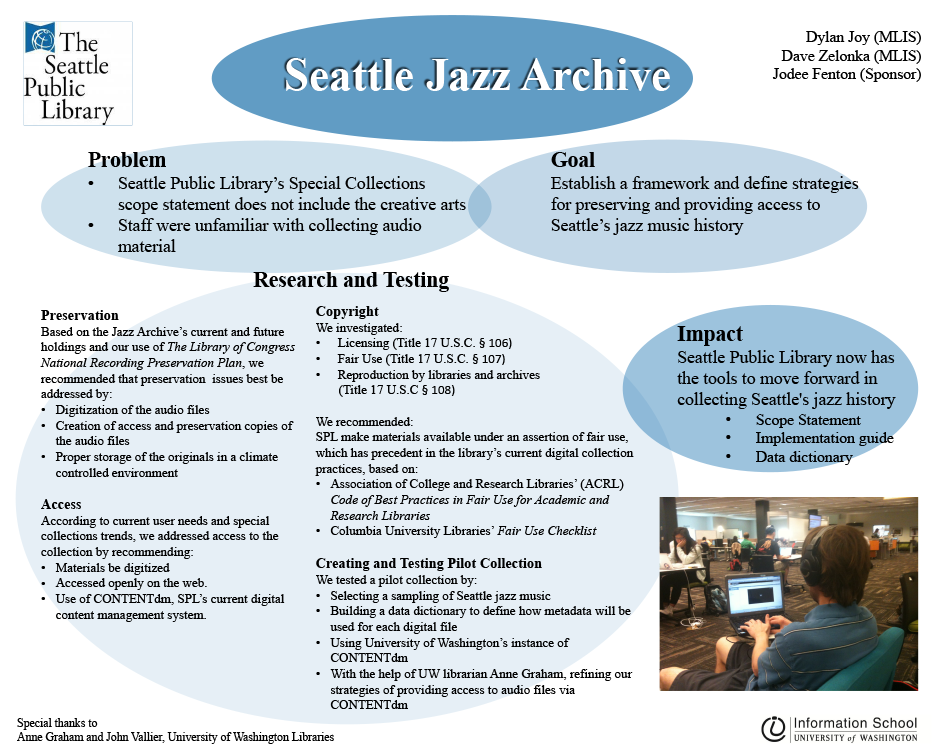 The Seattle Public Library's Special Collections has done a fantastic job of preserving Seattle's local history, but one of Seattle's mainstays, its music, has yet to be addressed. This project broke new ground for Seattle Public Library by establishing a foundation for preserving audio recordings as part of the library's special collections and providing the framework for building a collection in years to come.
In addition to writing a collection scope statement, Dylan Joy and Dave Zelonka examined the issues of preservation, copyright, and access in regards to collecting archival audio material and tested a pilot collection. Now equipped with the necessary tools, the Seattle Public Library is closer to providing access to the art and history of Seattle's jazz music than ever before.
Project sponsored by: Seattle Public Library
Project participants: