PUNCH-n-DONE: A construction industry punch-list management application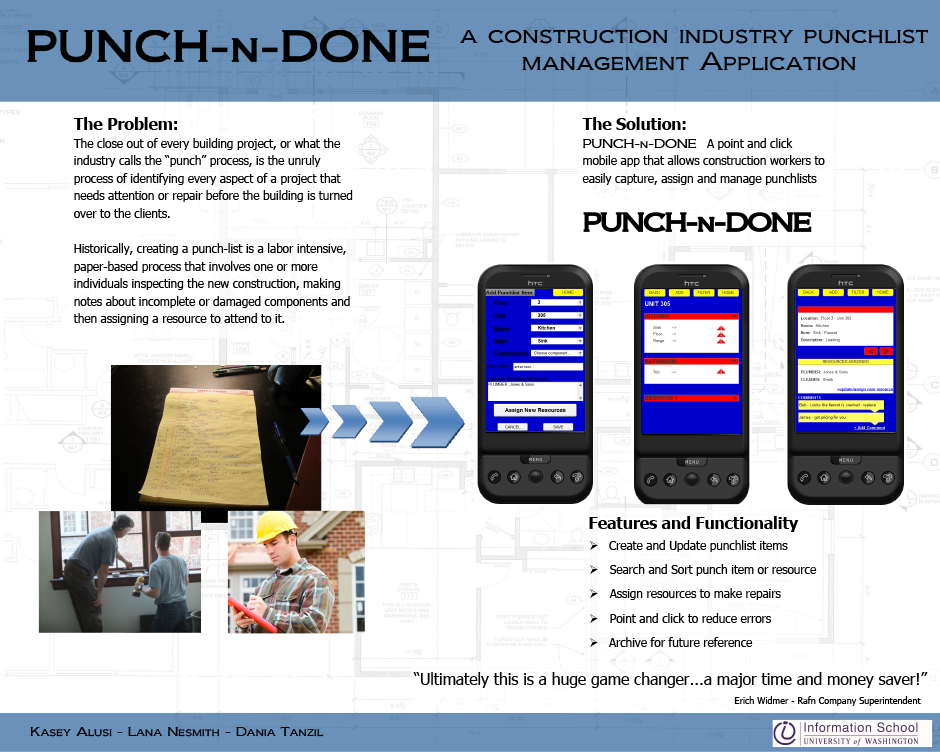 In the past decade, the construction industry has been transformed by the use of on-site technology for maximizing efficiency, communication, and data storage. But one aspect of every project remains under served: the close out, or what the industry calls the "punch" process. This is the process of identifying every aspect of a project, down to the smallest detail, that needs attention or repair before the building is turned over to the clients. Historically, creating a punch-list is a labor intensive, paper-based process that involves one or more individuals inspecting the new construction, making notes about incomplete or damaged components and then assigning a resource to attend to it.
To alleviate this burdensome activity we have created a mobile application that allows construction workers to create, update, sort, view, archive and complete punch-list items on a tablet pc or android phone. Punch-n-Done offers prequalified lists of building components with easy point and click features to help the end user efficiently capture and organize information to distribute to the appropriate resource for completion.
Project participants: