The Neutropenia Clinical Dashboard
Project tags:
database administration & development
software development
ux & interaction design
Social Impact Award, First Place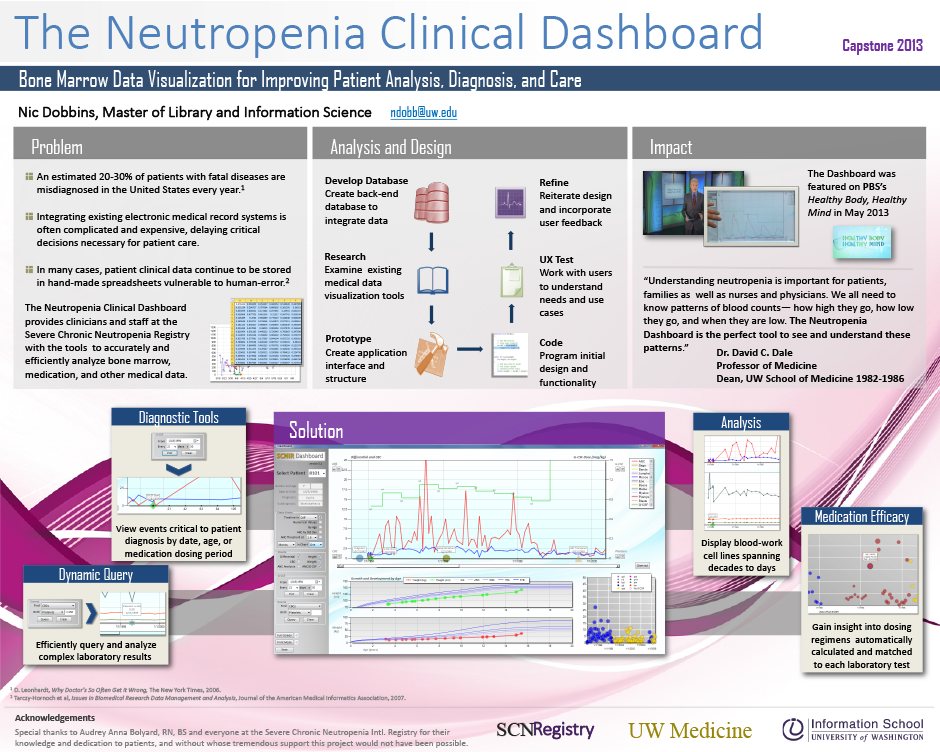 Every year in the United States, an estimated 20-30% of patients with potentially fatal diseases are misdiagnosed. At the same time, integrating existing electronic medical records systems to gain a comprehensive understanding of patient medical trends is often complicated and time-consuming at best, delaying critical decisions necessary to patient care. Finally, in many cases patient clinical data continue to be entered and stored in error-prone spreadsheets.
The Neutropenia Clinical Dashboard was developed to provide clinicians and staff at the Severe Chronic Neutropenia International Registry at UW Medicine the tools to accurately and efficiently analyze patient bone marrow, physical development, clinical event, and medication data, and in the process improve patient diagnosis and care.
Project sponsored by: UW Medicine
Project participants: