The Multicultural Access Project (the MAP)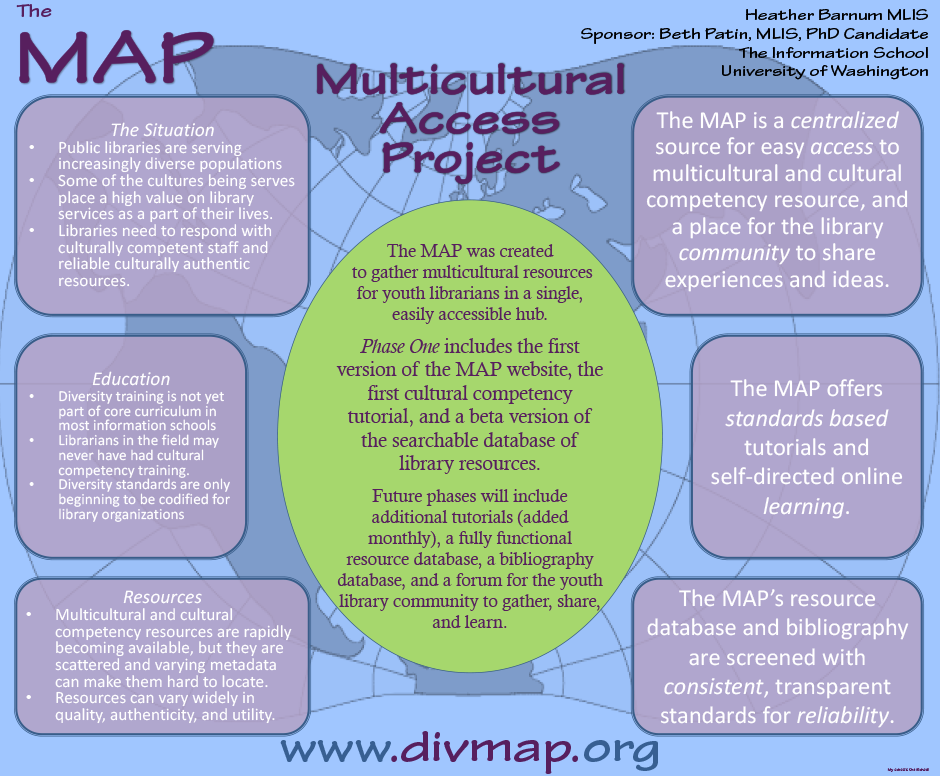 Youth librarians are uniquely able to encourage cultural awareness in the populations they serve. Despite increasing emphasis on cultural competence for librarians, many library science programs have no requirement for such training and librarians have never received instruction in cultural competency.
The MAP project seeks to create a central hub for librarians to receive training and to access materials and resources that will provide a culturally rich and welcoming environment in libraries.
Project sponsored by: UW Information School
Project participants: