Lost Sounds Montana: Taxonomy and Metadata for a Regional Music Archive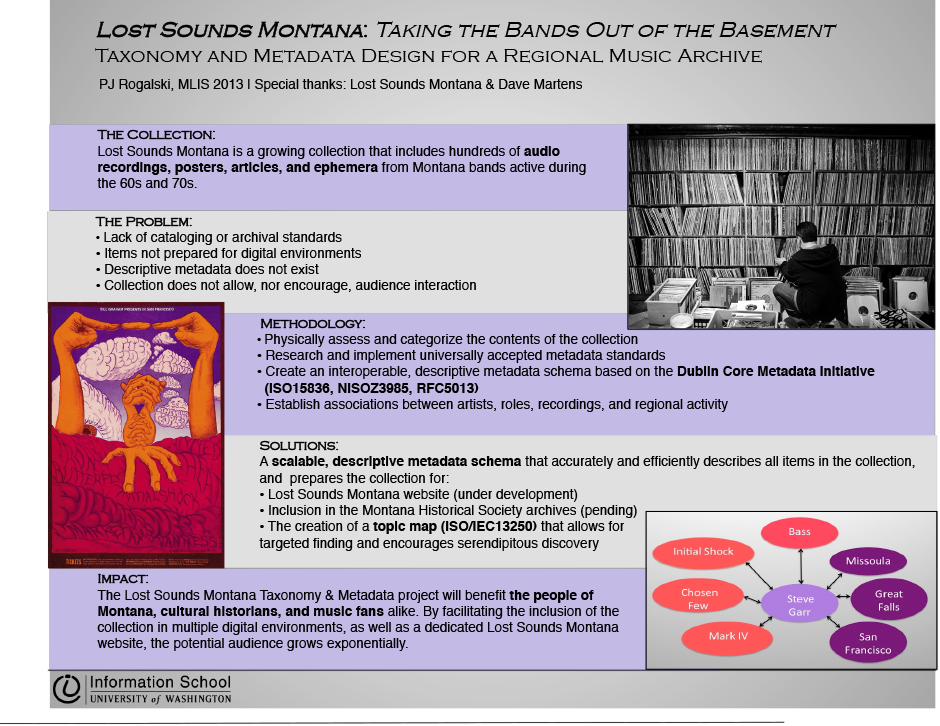 The roots of Lost Sounds Montana can be traced to a Havre, MT, basement with the discovery of a box containing long-forgotten seven-inch records. These rediscovered musical treasures are cause for great excitement among music lovers, but it is not only aficionados who benefit from the unearthed gems. The recordings, posters, interviews, and ephemera of the Lost Sounds archive offer a glimpse of a bygone era and the cultural and regional happenings that informed it.
My project creates a taxonomy and metadata schema that will benefit the people of Montana, cultural historians, and music fans alike. By facilitating the inclusion of the collection in multiple digital environments, as well as a dedicated Lost Sounds Montana website, the potential audience grows exponentially. This interoperable schema prepares the collection for future growth and will aid targeted finding, while encouraging and fostering serendipitous discovery.
Project sponsored by: Lost Sounds Montana
Project participants: