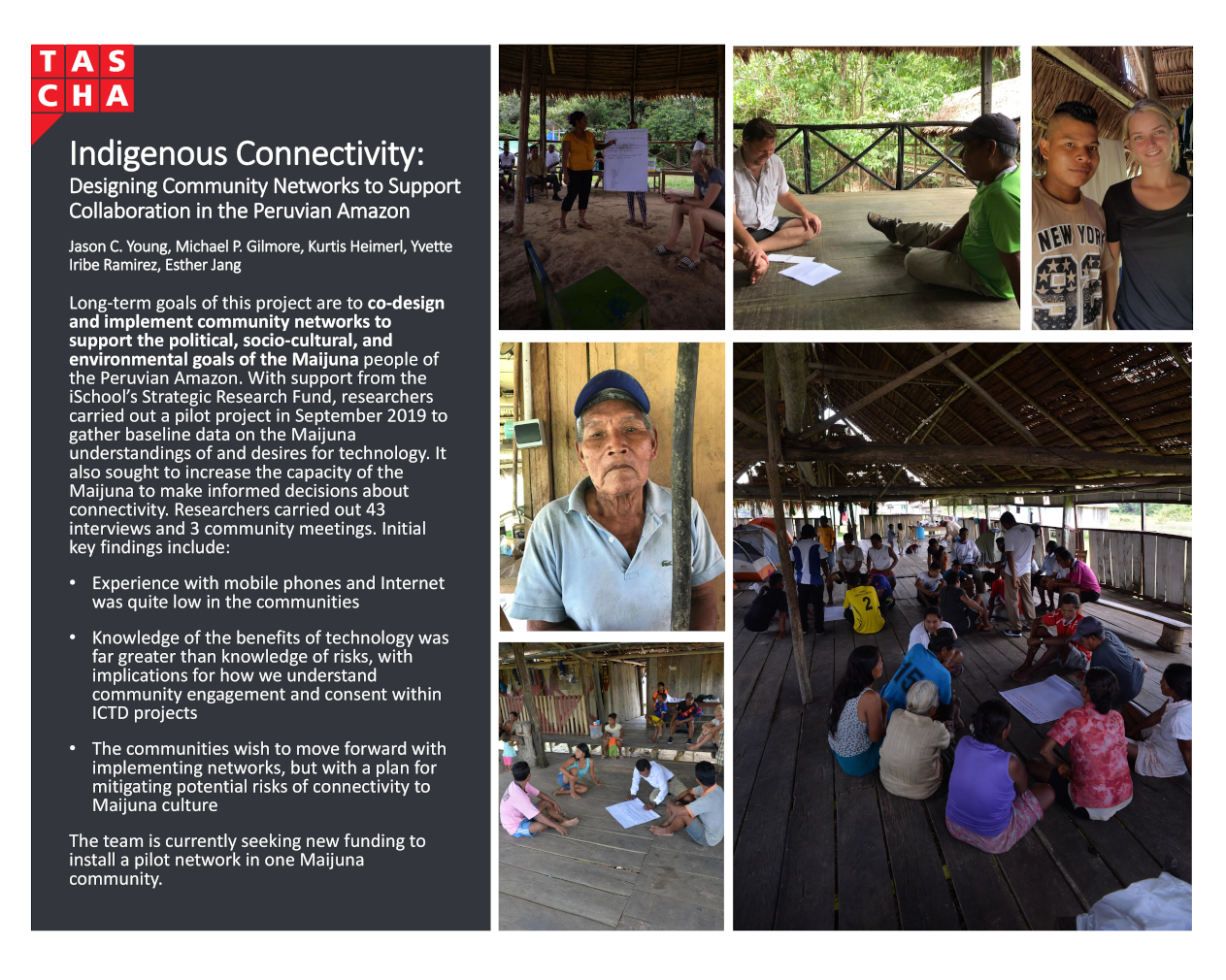 Indigenous Connectivity: Designing Community Networks to Support Collaboration in the Peruvian Amazon
This pilot project gathered baseline data about the knowledge that the Maijuna Indigenous peoples of the Peruvian Amazon have of Information & Communication Technologies (ICTs), to serve as a foundation for co-designing and implementing cellular and internet networks in their communities. A series of interviews and community meetings explored their desires for connectivity and increased their capacity to make informed technology decisions. Based on this pilot project, the research team is currently developing plans to install a pilot network in one Maijuna community.
This project has Ph.D. student research opportunities.
Jason Young
Michael Gilmore
Kurtis Heimerl
Yvette Iribe Ramirez
Esther Jang
Back to main page