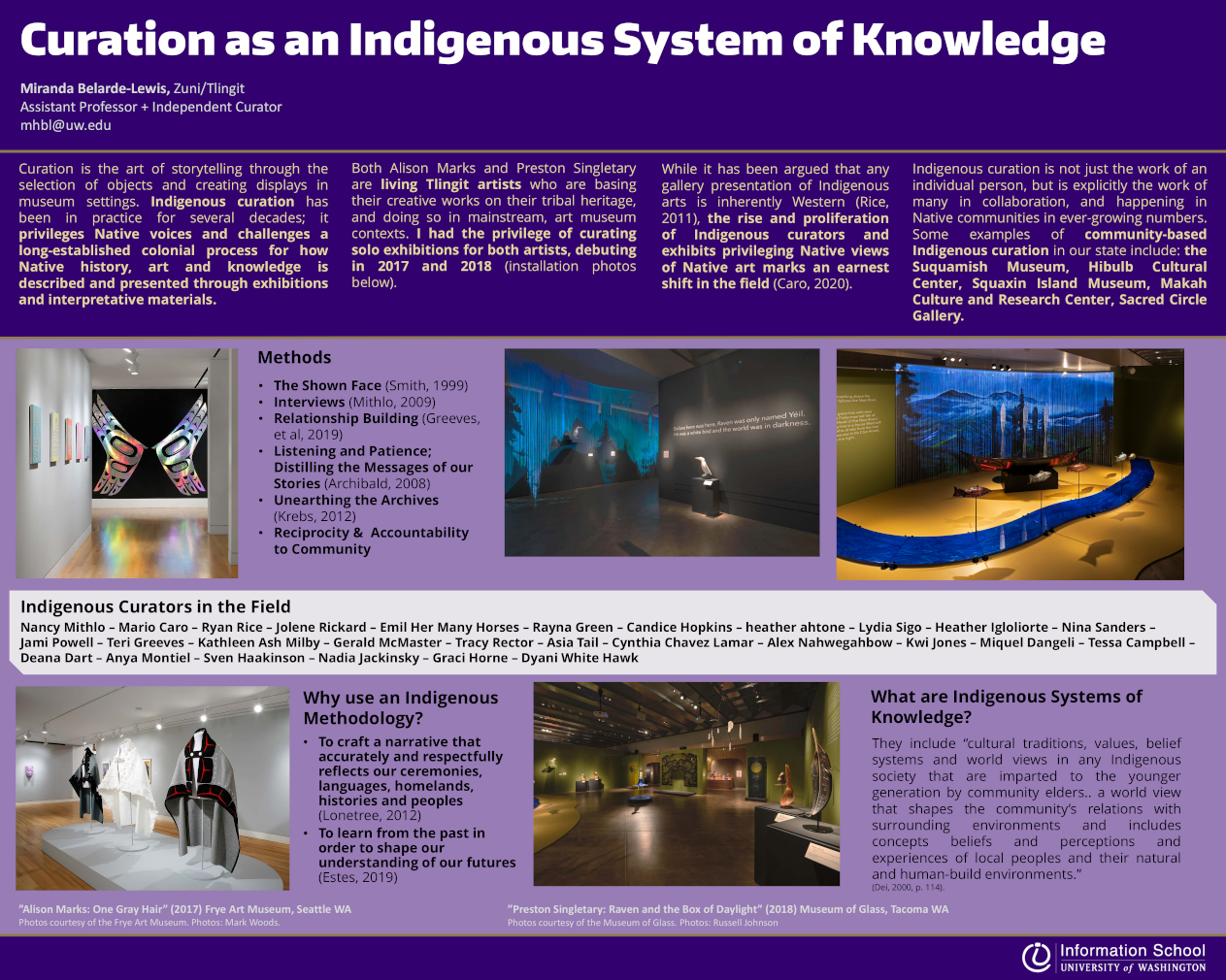 Curation as an Indigenous System of Knowledge
Curation is about displays and storytelling in museum settings. Indigenous curation is about privileging Native voices and challenging a colonial process for how Native history, art and knowledge is described and presented through exhibitions. This poster describes the various Indigenous research methodologies employed when crafting two contemporary Native art exhibits: "Alison Marks: One Gray Hair" (2017) and "Preston Singletary: Raven and the Box of Daylight" (2018).
This project has master's and Ph.D. student research opportunities.
Back to main page