Lyceum
Celebrate with us at 8 p.m.!
Join us here at 8 p.m. as we celebrate our Capstone participants with a live address by iAffiliates Director Sean McGann and iSchool Dean Anind Dey.
About the Dean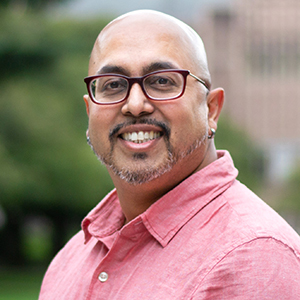 Dr. Anind K. Dey is a Professor and Dean of the Information School and Adjunct Professor in the Department of Human-Centered Design and Engineering. Anind is renowned for his early work in context-aware computing, an important theme in modern computing, where computational processes are aware of the context in which they operate and can adapt appropriately to that context. His research is at the intersection of human-computer interaction, machine learning, and ubiquitous computing. For the past few years, Anind has focused on passively collecting large amounts of data about how people interact with their phones and the objects around them, to use for producing detection and classification models for human behaviors of interest. He applies a human-centered and problem-based approach through a collaboration with an amazing collection of domain experts in areas of substance abuse (alcohol, marijuana, opioids), mental health, driving and transportation needs, smart spaces, sustainability, and education. Anind was inducted into the ACM SIGCHI Academy for his significant contributions to the field of human-computer interaction in 2015.
About the iAffiliates director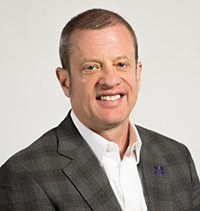 Dr. Sean T. McGann is a Principal Lecturer and the iAffiliates Director in the iSchool at the University of Washington. He previously served as Chair of the Information Systems and Supply Chain Department at Appalachian State University and Director of Leadership Programs at Ohio University. His teaching areas include leadership development, strategic leadership, management, data analytics, business intelligence and systems analysis/design. His research interests include IS Curriculum and Pedagogy, IS User Improvisation and Information System Evolution. Sean earned a Ph.D. in Management Information and Decision Systems from Case Western Reserve University, an MBA from Ohio University and a B.S. in Electronics Engineering from Bowling Green State University. He also spent 5 years as a manager in Andersen's Business Consulting Practice, 2 years as CEO of PogoNet Internet Solutions, Inc, and currently operates McGann Consulting, an independent systems strategy and leadership development consulting company.
About the iAffiliates program
iAffiliates is an iSchool strategic initiative that engages industry and community partners with our faculty, researchers and students in multiple ways, from exchanging information to collaborating on major research projects. In today's knowledge economy, information is the most important asset for an organization. iAffiliates optimize their information assets by working with iSchool experts who help solve problems related to the creation, storage, access and use of information.
iAffiliates participate in the iSchool learning community, recruit iSchool students, and invest in the iSchool's future. iAffiliates who support the iSchool with a financial contribution have the opportunity to create an individualized engagement plan each year. Many iAffiliates sponsor internships, faculty research and Capstone projects. Thank you so much to our iAffiliates for their support of the iSchool and Capstone!