Project Aloha
Project tags:
business & systems analysis
database administration & development
information behavior & user research
Best in Class Award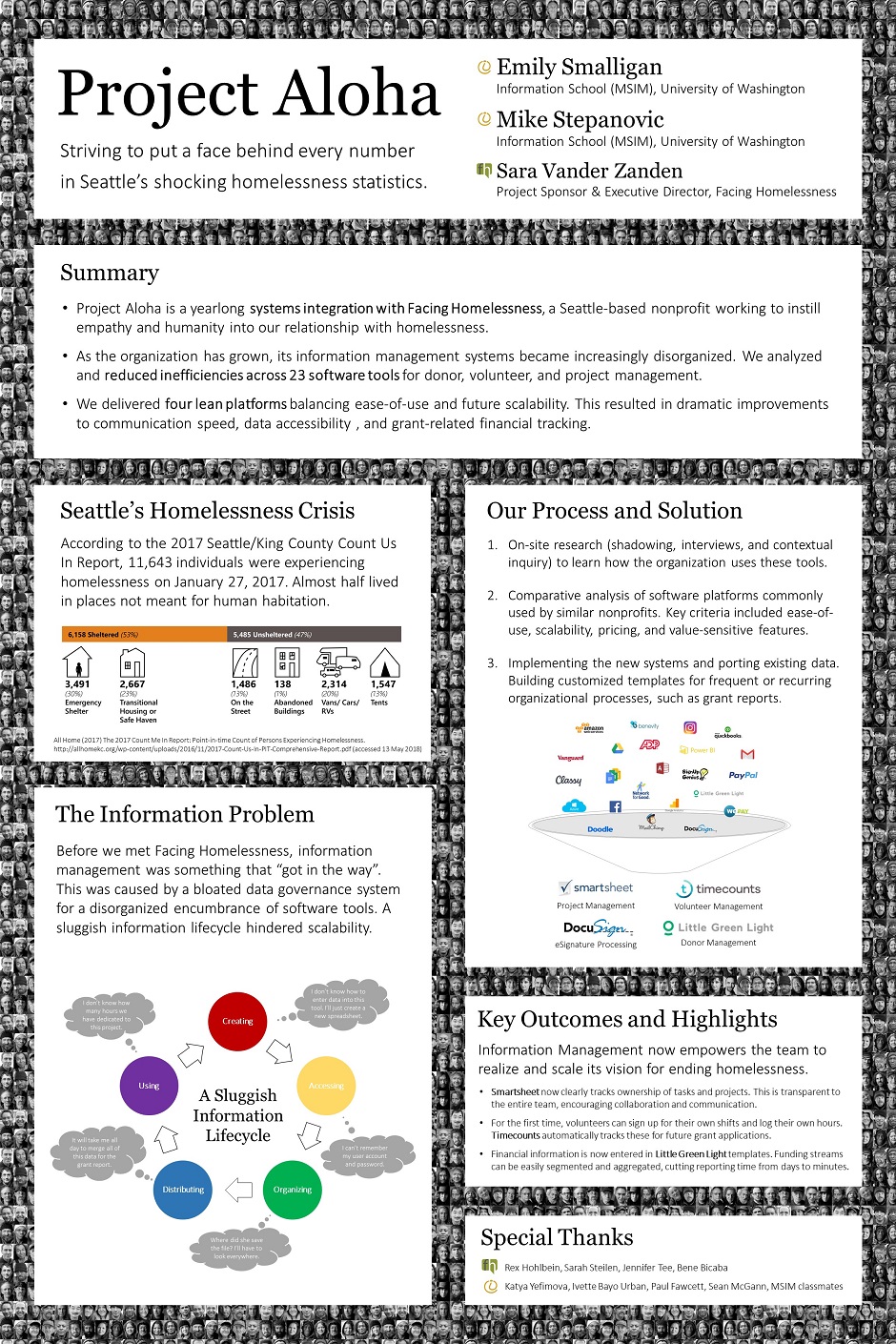 On any given day, over 11,000 people experience homelessness in Seattle. While this shocking statistic appeals for urgent action, we must also remember that there is a face, a human life, behind every number. Project Aloha is a yearlong systems integration with Facing Homelessness, a local nonprofit instilling empathy into Seattle's relationship with homelessness. We discovered widespread functional inefficiencies caused by 23 distinct software tools used for volunteer, donor, and project management. Project Aloha condensed these into 4 lean platforms, balancing ease-of-use with growth-oriented functionality. This empowers the organization to focus on realizing and scaling its vision for ending homelessness.
Project sponsored by: Facing Homelessness
Project participants: