Our Fundraising Goals
At the iSchool, we have identified seven strategic initiatives with a goal of raising $35 million. As of February 2018, we have raised $38,217,230 – more than 109 percent of our goal. We wish to thank our closest friends and greatest supporters for their belief and investment in the future of the Information School.
Our Top Priorities
Information School Scholarship Fund: – Your gift allows the iSchool to recruit and retain the best and brightest students across all three programs – Informatics, MLIS and MSIM – and provide them a world-class education. As a public institution, our goal is for tomorrow's information leaders to graduate with as little debt as possible.
iSchool Fund for Excellence: Your gift allows the dean to respond quickly to emerging opportunities for our students, faculty and programs. This includes creating unique learning opportunities for students, recruiting and retaining excellent faculty members, and participating in community events that impact the information field.
Native North American Indigenous Knowledge Initiative: The Information School is the only school in the world that studies and celebrates the intersection of information, technology and Native communities. Your gift to this fund supports faculty research and activities in the area of Native North American Indigenous Knowledge.
Technology and Social Change Group and the Future of Public Libraries: Active in more than 50 countries, TASCHA supports the transformation of public libraries worldwide through research and innovation. With your gift, we can continue to grow as a catalyst for new ideas and solutions, bringing together thought leaders, and developing new ways to enhance and demonstrate the impact of libraries.
Digital Youth Lab: Your gift helps faculty and students explore the transformative potential of new and future technologies in the lives of young people to understand the role of technology in youth development, identity and behavior.
DataLab: We believe data can improve lives. We are pioneering a new type of Data Science that focuses intensely on the human, social side of data, including the social construction of data, the ethical use and protection of data, and how such data can be used to influence decision-making and policy. Your gift to the DataLab supports the study of large-scale, heterogeneous human data in an effort to understand why individuals, consumers, and societies behave the way they do.
HCI for Social Good: Your gift helps support innovation in research and education within the field of human-computer interaction to make technology accessible for all.
Distinguished Practitioner in Residence: Your gift supports a distinguished practitioner in residence who bridges academia and practice, and helps educate the next generation of library leaders.
Tech Policy Lab: Your gift will help to shape technology policy through research, education and thought leadership. 
Eisenberg Family Endowment in Student Leadership: Your gift to this fund fosters leadership and builds community by supporting student-led interest groups across the iSchool.
Our Vision
Information changes lives. It drives economic development, enriches existence and builds community. It equalizes opportunity and sparks innovation. Information has the potential to create a world of good.
The University of Washington's Information School – the iSchool – envisions a world where more effective use of information helps everyone discover, learn and innovate. By offering top tier academic programs and conducting trailblazing research with social, cultural and organizational impact, we develop solutions to today's most crucial information challenges and produce graduates who will address challenges not yet imagined.
These beliefs drive our fundraising campaign, which aims to positively transform the lives of students, Washington and the world.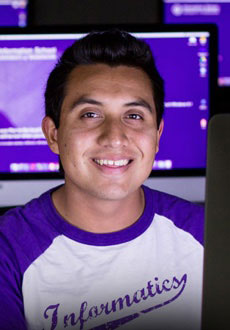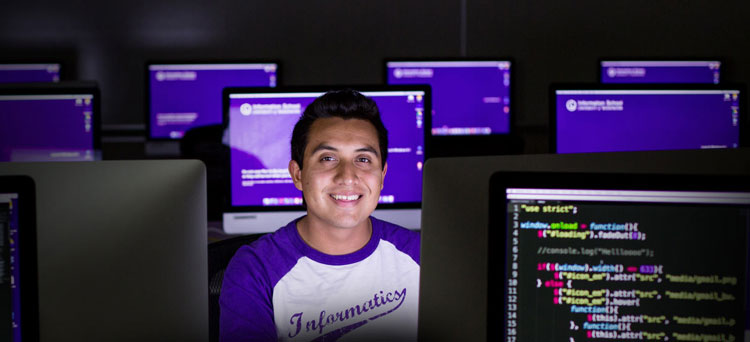 Impact of Scholarships
A first-generation college student from Kent, Washington, Stephen Ramirez, '15, always wanted to give back to people. He grew up watching his grandmother spend her life in public service, volunteering and working on behalf of others — it's part of what inspired him to help others better do their jobs as an application developer at Starbucks.
Read More
Campaign Co‑Chairs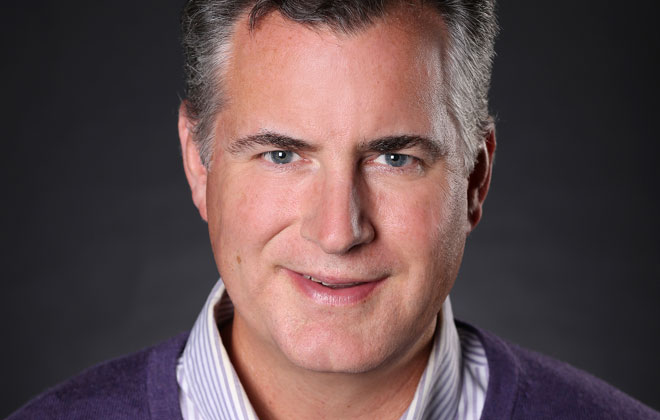 Bob Davis
Corporate Vice President, Skype Business Services & Office 365 Customer Experience, Microsoft
I donate and volunteer because I firmly believe in the Information School's vision: We envision a world where more effective use of information helps everyone discover, learn, innovate, solve problems, have fun and make a better world. Information changes lives.
Read More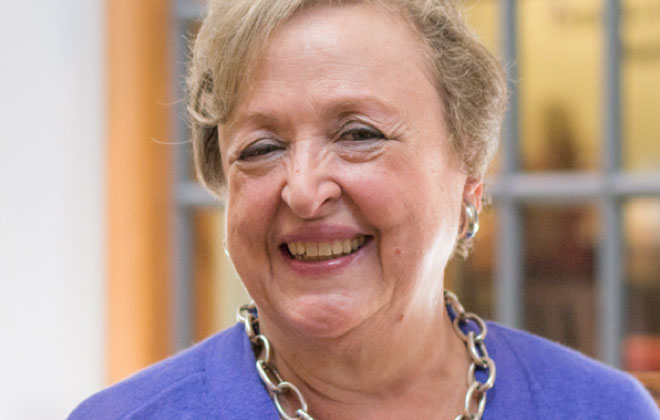 Marcie Stone
Librarian (retired)
I donate and volunteer to repay the opportunity I've had to participate in one of the most exciting professions of the technology revolution and to enable future generations to experience the same kind of adventures!
Read More